Cotton Valley Rail Trail Club, Inc.

A NARCOA Affiliate Club since 2014

LEGAL NOTICE: Operation of railway equipment, including motorcars, is governed by Federal, State and Railroad authorities. All rail property is owned by someone. Operation of any equipment on or around railroad property is only permitted with permission of the property owner or leasor. CVRTC will assist local, State, and Federal authorities in prosecuting illegal operators of railway equipment. Railway motorcar organizations now exist in most parts of the world. Please contact one of your local organizations. They have access to rail property, equipment information and SAFETY information. They are always looking to promote the hobby/sport and would love to have your help.

The Cotton Valley Rail Trail Club is an association of railway motorcar owners dedicated to performing volunteer right-of-way and rail trail maintenance in New England.
---
M & B Excursion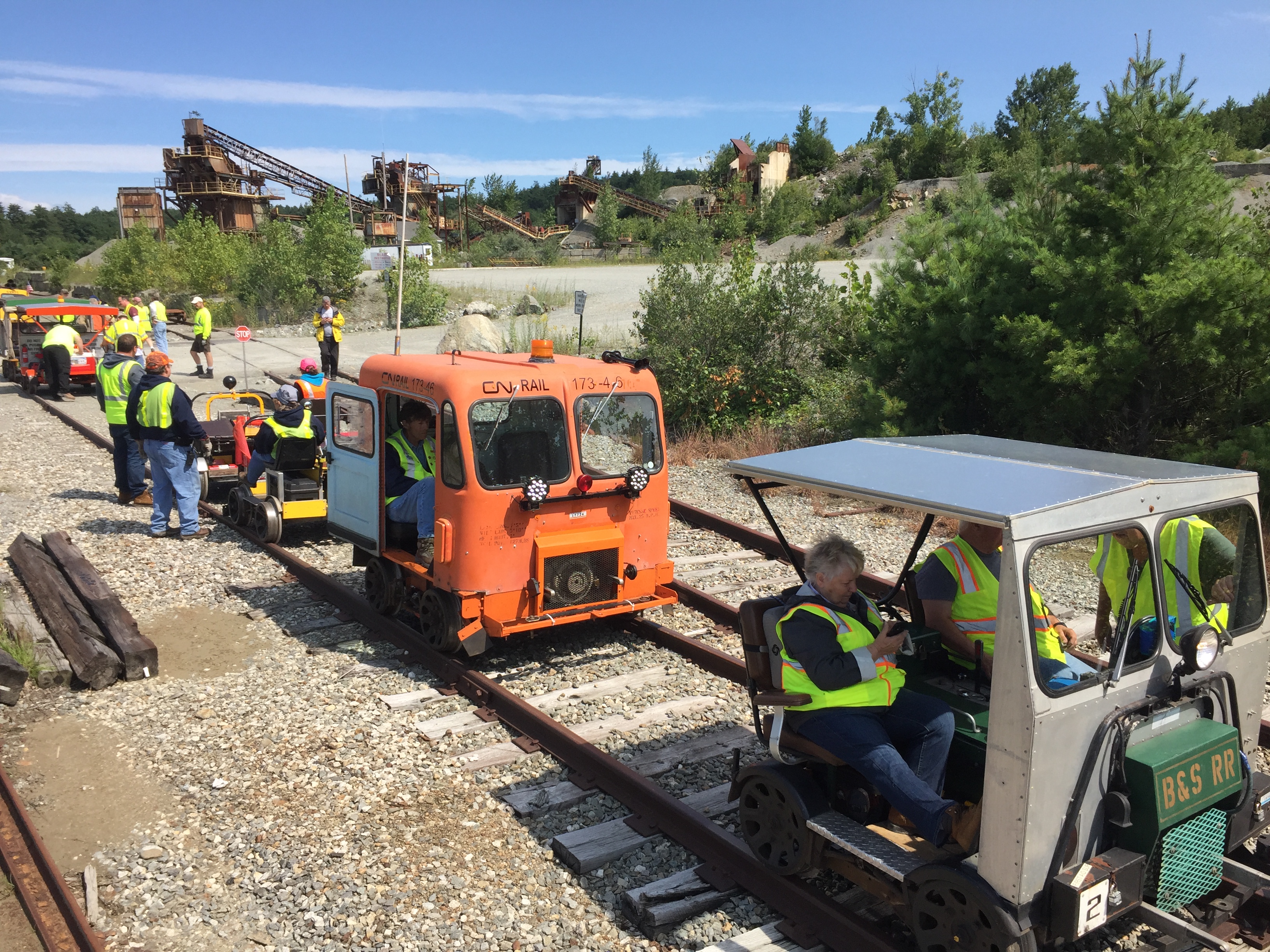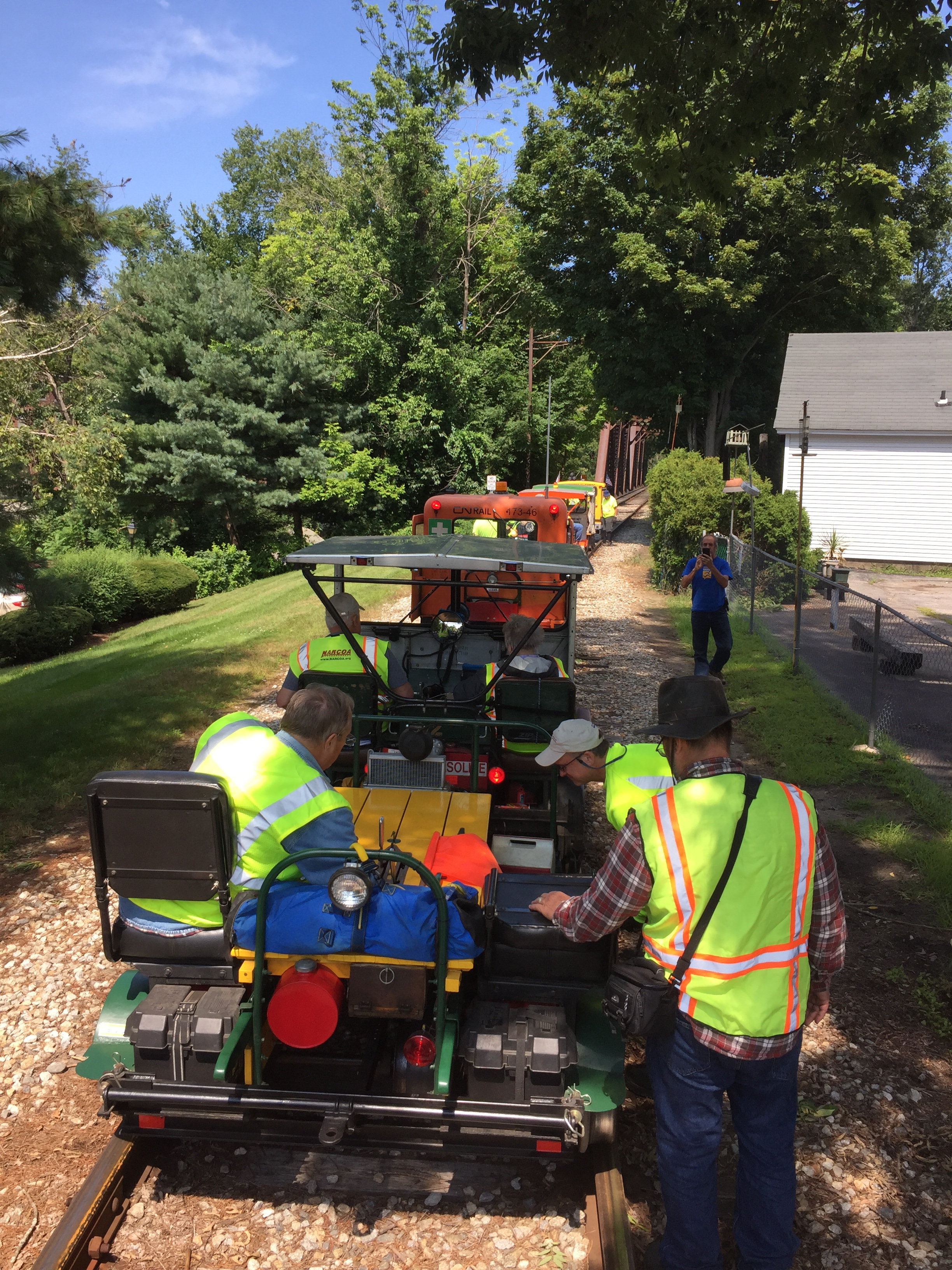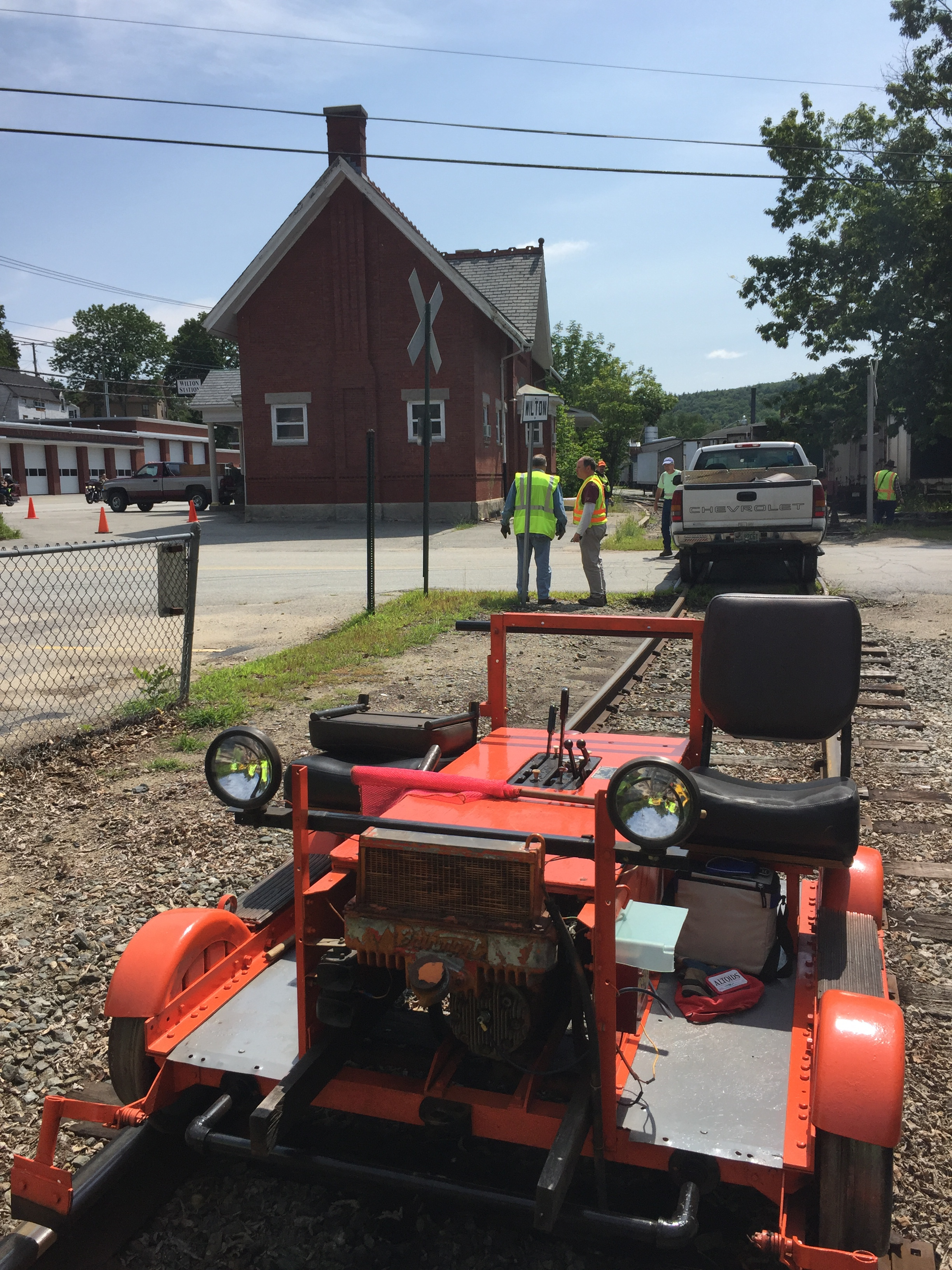 (6 August 2017) The club enjoyed a great day of motorcaring on the Milford & Bennington Railroad. Closely associated with the host railroad, club member Steve Medlyn, organized a perfect day on the rails. The Greenfield Historical Society was very gracious offering the use of their facilities and even providing lunch for the entire group at our mid-day break. We ran the full length of track from the old Wilton Depot to near the end of track at the old Bennington Depot. Special thanks to the roads owner, Peter Leishman and the small army of flaggers who kept the consist moving through all the crossings. Thank you Steve and Pat! (SPM)
Day Out With Thomas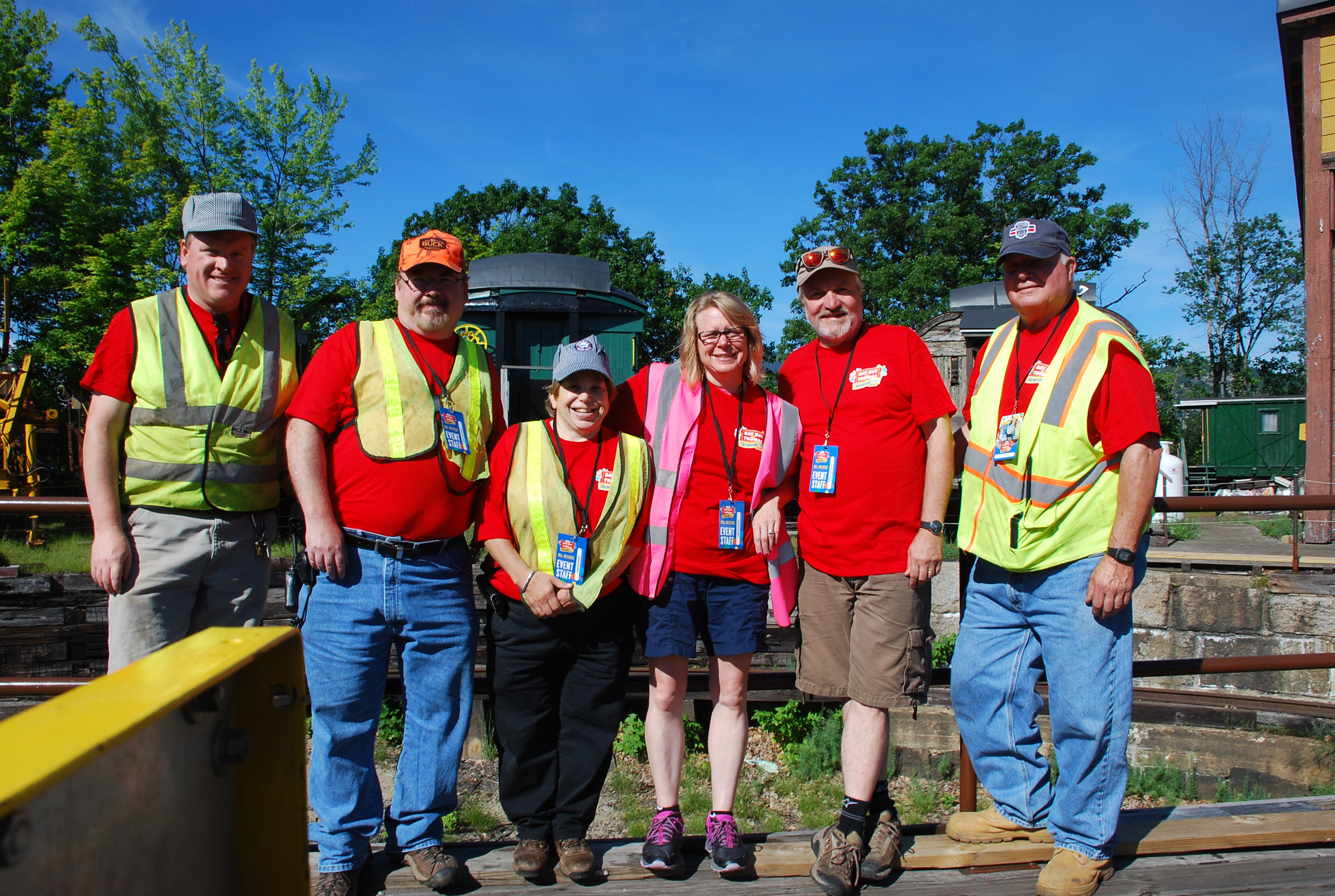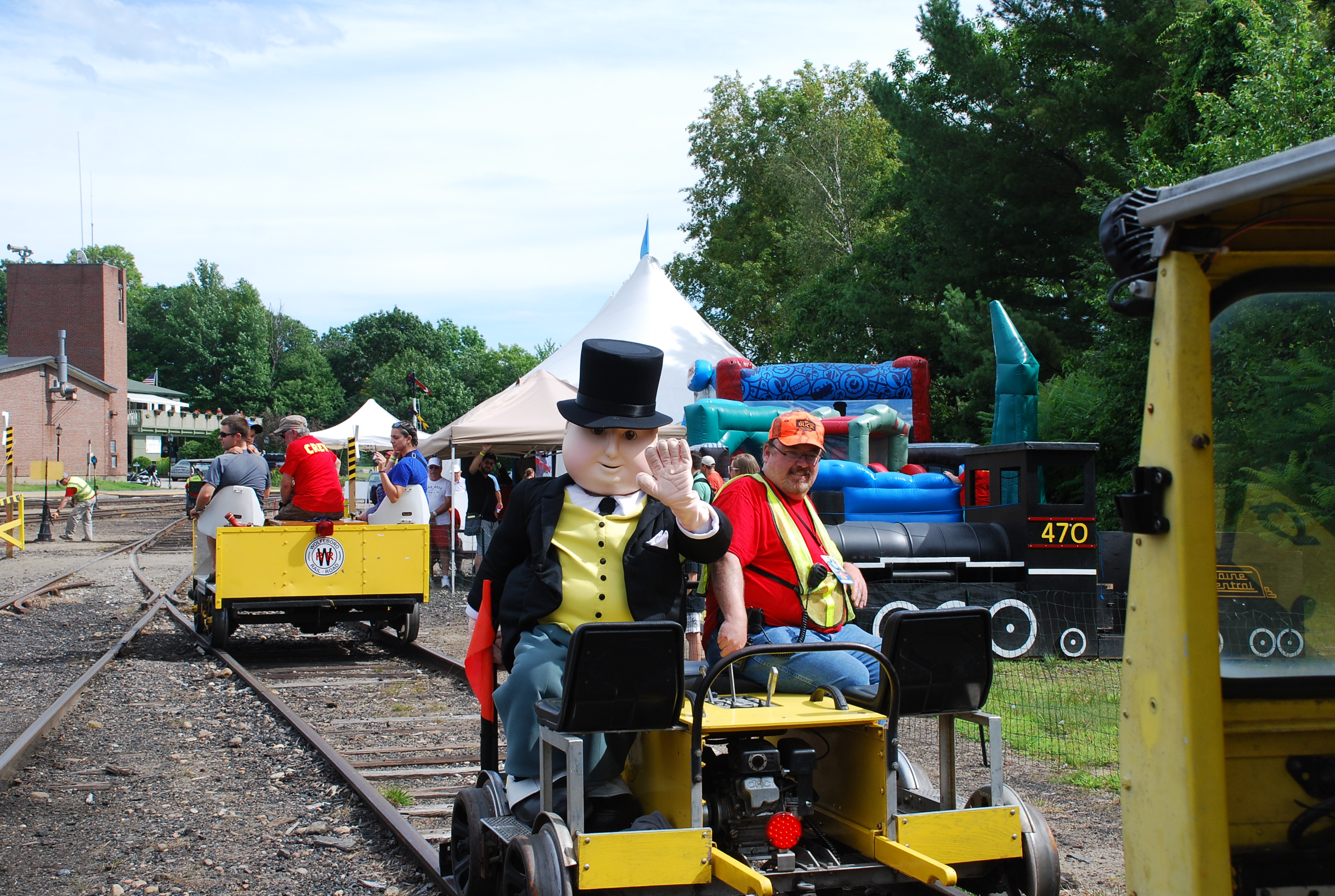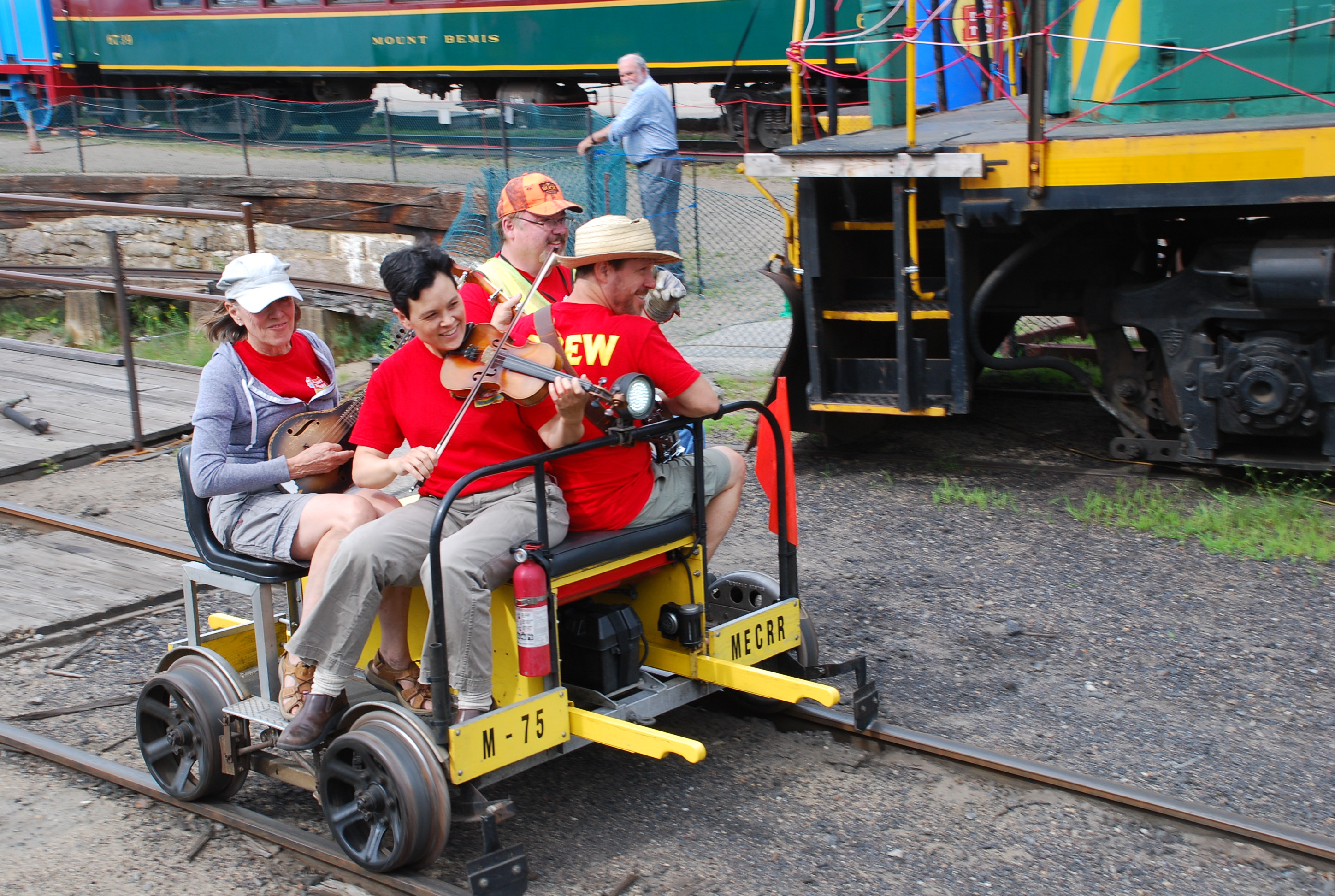 (July 30, 2017) We finished off the second weekend in great style. We had good weather all three days, and kept fairly busy, packing our cars full of excited kids.

There was some thought that we might have been creating confusion and delay, and Sir Topham Hatt came over to inspect our operations. He found that we were very useful, and operating to the highest standards.

Later Hank invited the band over, and they put on a moving concert!

Thanks for everyone's efforts this year! (JWM)
Roy Frendberg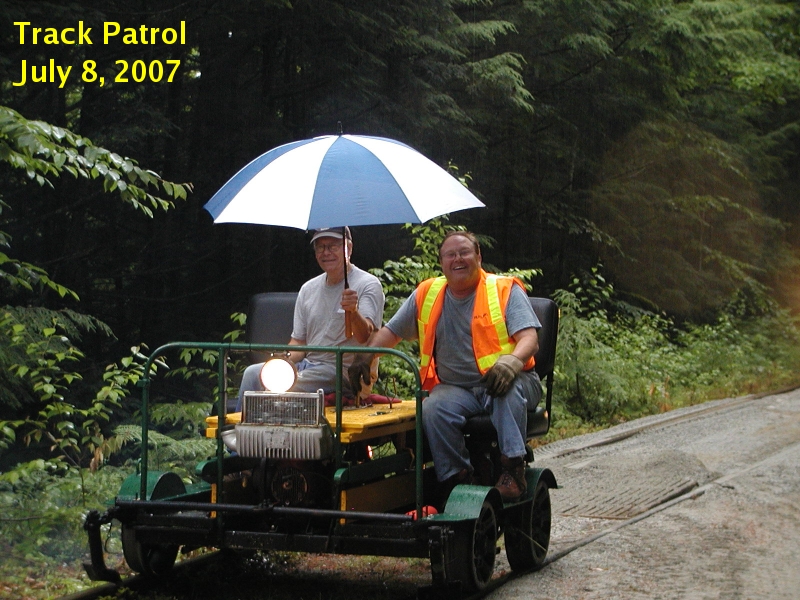 (July 27, 2017) The Club lost lost time member Roy Frendberg. (Pictured on the left)

He was an avid rail enthusiast and enjoyed spending time at the Cotton Valley Rail Trail Club in Wolfeboro, NH, the Trolley Museum in Kennebunkport, ME and the Edaville Railway in Carver, MA. Many friendships were made and treasured. He will be remembered for being kindhearted, caring, thoughtful and always willing to help friends, neighbors and others. "It was a good life!". (JWM)
Len Abrahamson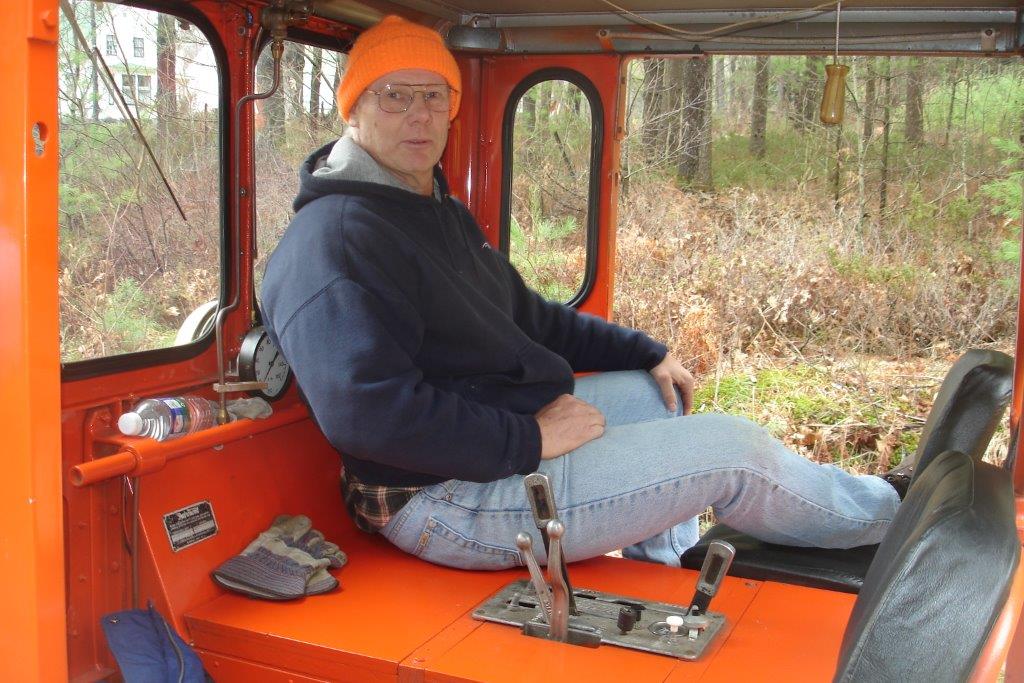 (July 16, 2017) The Club lost lost time member Len Abrahamson. Lenny, as most knew him, was active not only in the CVRTC, but an Industrial Arts teacher, active with drag racing and past president of the local snowmobile club.

Sean recalls mentoring him on his first NARCOA excursion. Lenny had already operated his M9 plenty on the Wolfeboro, and "you knew in the first 100 yards that he was more than capable of operating a motorcar"

Lenny enjoyed modeling the Boston & Maine railroad, and would show up at Dave's house during the Tour de Chooch, always bringing some new locomotives to run.

He was a real likable guy, and we'll miss his easy smile and contributions to the Club. Rest in Peace!

Services will be held at Peaslee and Son Funeral Home in Wakefield NH this coming Sat at 11am for those members who would like to attend. Cards can be addressed to 30 Clark Rd, Brookfield NH, 03872 (JWM)
More...
See the archives for postings from 2003, 2004, 2005, 2006, 2007, 2008, 2009, 2010, 2011, 2012, 2013, 2014, 2015, 2016 and 2017
---
CVRTC, Inc.
P.O. Box 417
Wolfeboro Falls, NH 03896