Cotton Valley Rail Trail Club, Inc.

Established in 1992
NARCOA Affiliate Club since 2014

LEGAL NOTICE: Operation of railway equipment, including motorcars, is governed by Federal, State and Railroad authorities. All rail property is owned by someone. Operation of any equipment on or around railroad property is only permitted with permission of the property owner or leasor. CVRTC will assist local, State, and Federal authorities in prosecuting illegal operators of railway equipment. Railway motorcar organizations now exist in most parts of the world. Please contact one of your local organizations. They have access to rail property, equipment information and SAFETY information. They are always looking to promote the hobby/sport and would love to have your help.

The Cotton Valley Rail Trail Club is an association of railway motorcar owners dedicated to performing volunteer right-of-way and rail trail maintenance in New England.
---
NEGS Work Ride
(11 August 2018)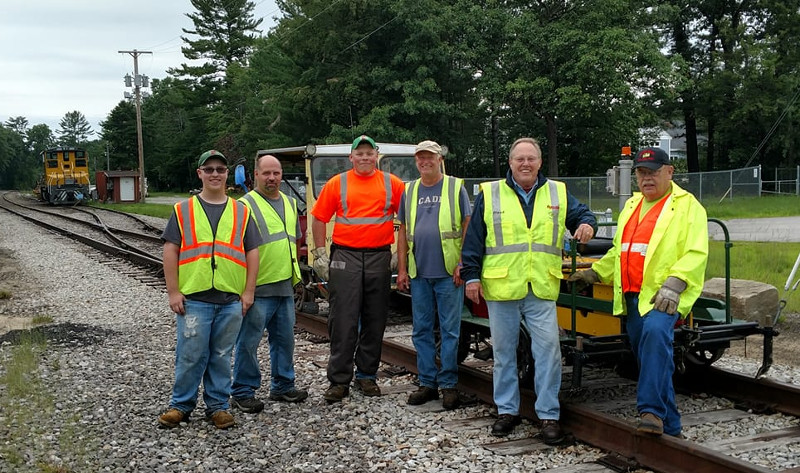 We've had a busy summer on the New England Southern, including two back to back work rides. Under the threat of rain, our crew of Collin, Jim, Hayden, Clif, Frank, Tommy and Jon (behind the camera) got cutting done at milepost C21 and Noyes Rd. After lunch at the now famous Tilton House of Pizza, they trimmed around some of the old semaphore signals. (JWM)
Summertime mowing on the Cotton Valley Rail Trail
(16 July 2018)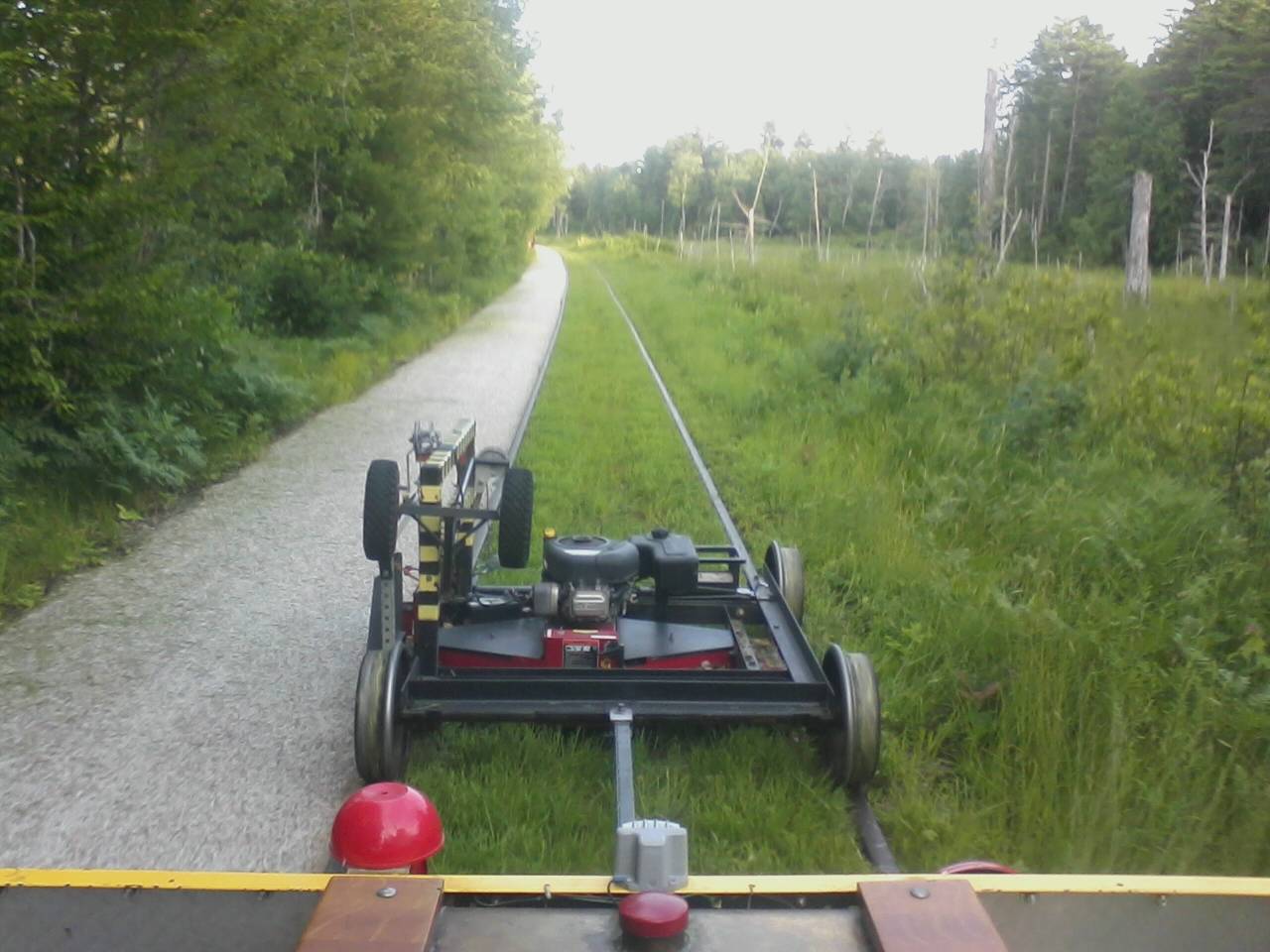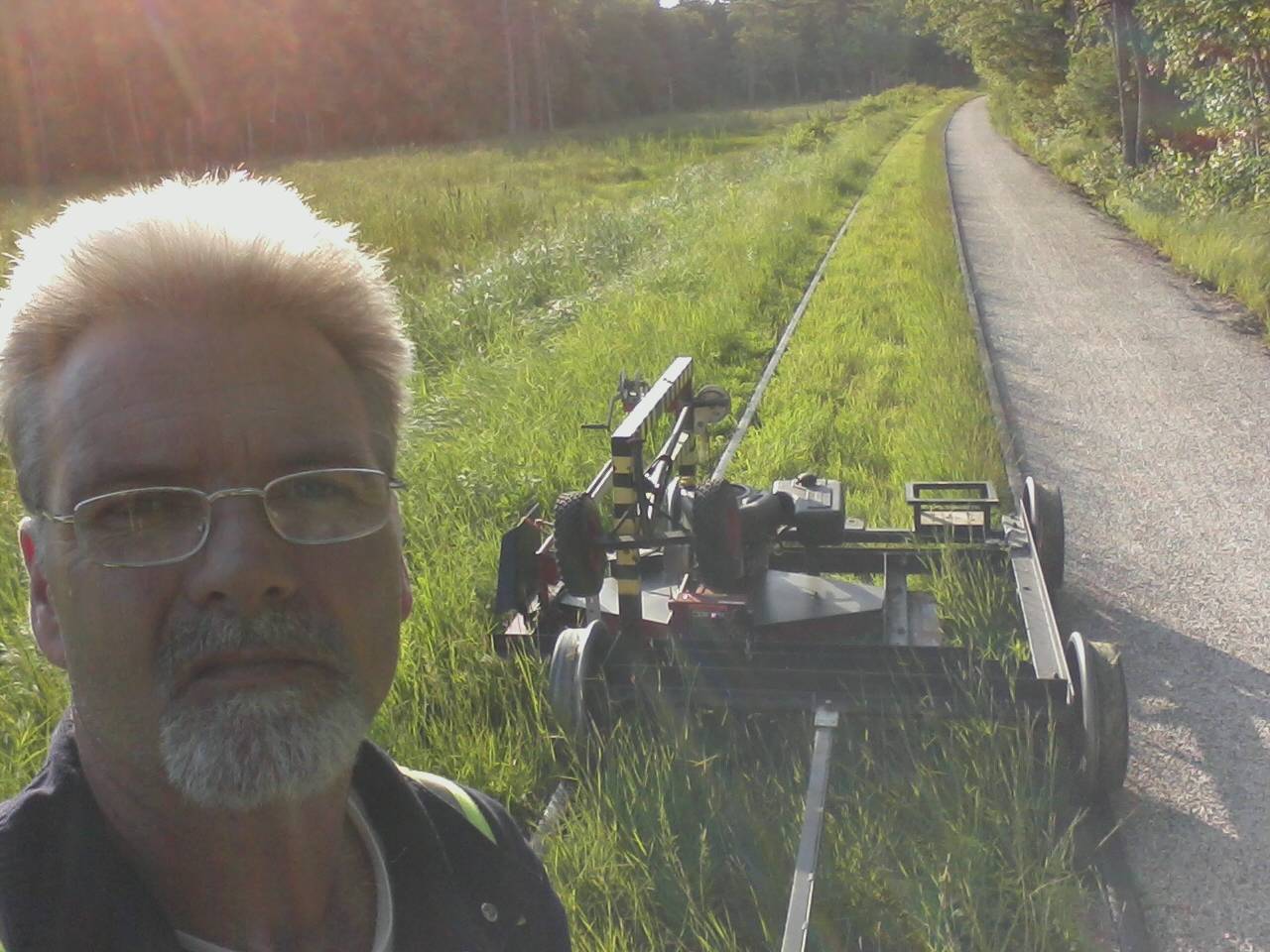 Our President and Trail Master decided to spif up the line before the July meeting. He was out after work this week mowing the line with the deck mower finishing at dusk (under Cliff's Fernald lights). The line looks good for the July meeting this Saturday. (SPM)
Family Day Meeting
(16 June 2018)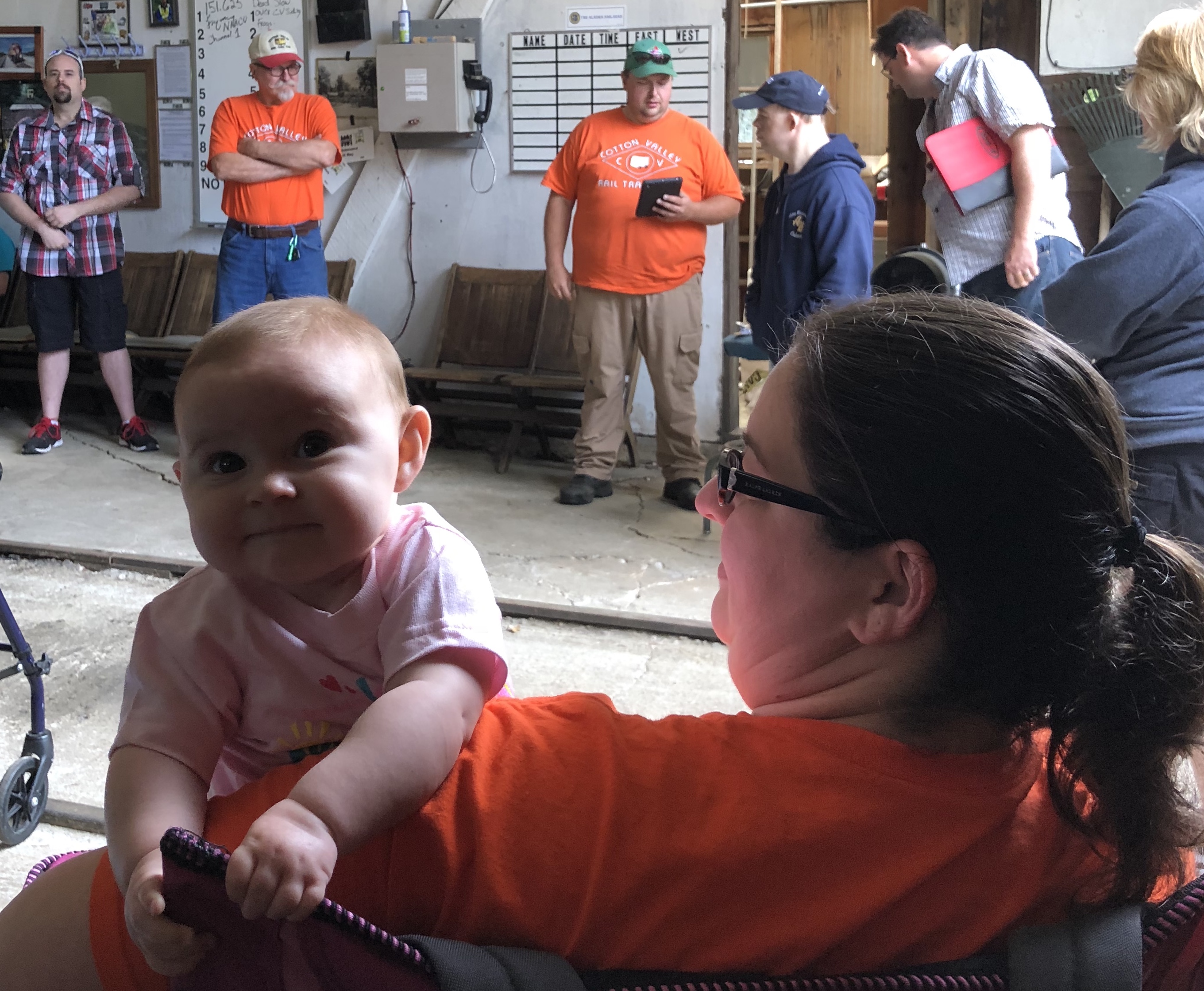 Family Day at Fernald! It was a great day with fellow motorcar club members. Gator, Debbie and Bill helped us put on the feedbag! Thank you to that team for a great meal with the strawberry shortcake! Thank you to those who provided the pot lock dishes as well. Afterwards we took family rides with Bruce's A5 and the gang car along with other motorcars. We took one final ride in the mid afternoon out to Rt 16 and back. The weather was perfect with the best of company. (SPM)
Crawford Notch Excursion
(3 June 2018)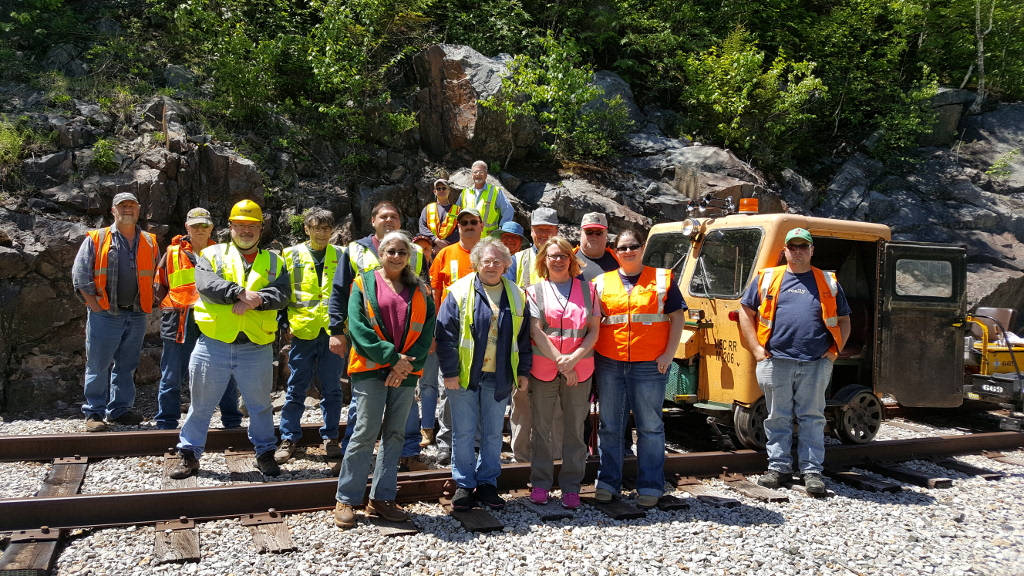 Club members who volunteered at Conway Scenic Railroad last year were rewarded with a ride from Redstone to Fayban on Sunday. The weather could not have been any better! Lilli snapped a picture of the group when they stopped at the Mt Willard section house location. We'll look forward to scheduling a second excursion for later this year. (JWM)
More...
See the archives for postings from 2003, 2004, 2005, 2006, 2007, 2008, 2009, 2010, 2011, 2012
Warning: date(): It is not safe to rely on the system's timezone settings. You are *required* to use the date.timezone setting or the date_default_timezone_set() function. In case you used any of those methods and you are still getting this warning, you most likely misspelled the timezone identifier. We selected the timezone 'UTC' for now, but please set date.timezone to select your timezone. in /home/19/72/2917219/web/index.php on line 177
, 2013, 2014, 2015, 2016, 2017 and 2018
---
CVRTC, Inc.
P.O. Box 417
Wolfeboro Falls, NH 03896