Cotton Valley Rail Trail Club, Inc.

Established in 1992
NARCOA Affiliate Club since 2014

LEGAL NOTICE: Operation of railway equipment, including motorcars, is governed by Federal, State and Railroad authorities. All rail property is owned by someone. Operation of any equipment on or around railroad property is only permitted with permission of the property owner or leasor. CVRTC will assist local, State, and Federal authorities in prosecuting illegal operators of railway equipment. Railway motorcar organizations now exist in most parts of the world. Please contact one of your local organizations. They have access to rail property, equipment information and SAFETY information. They are always looking to promote the hobby/sport and would love to have your help.

The Cotton Valley Rail Trail Club is an association of railway motorcar enthusiasts dedicated to preserving motorcar history and right-of-way maintenance through active operation and stewardship.
---
CVRTC - Teleconference Test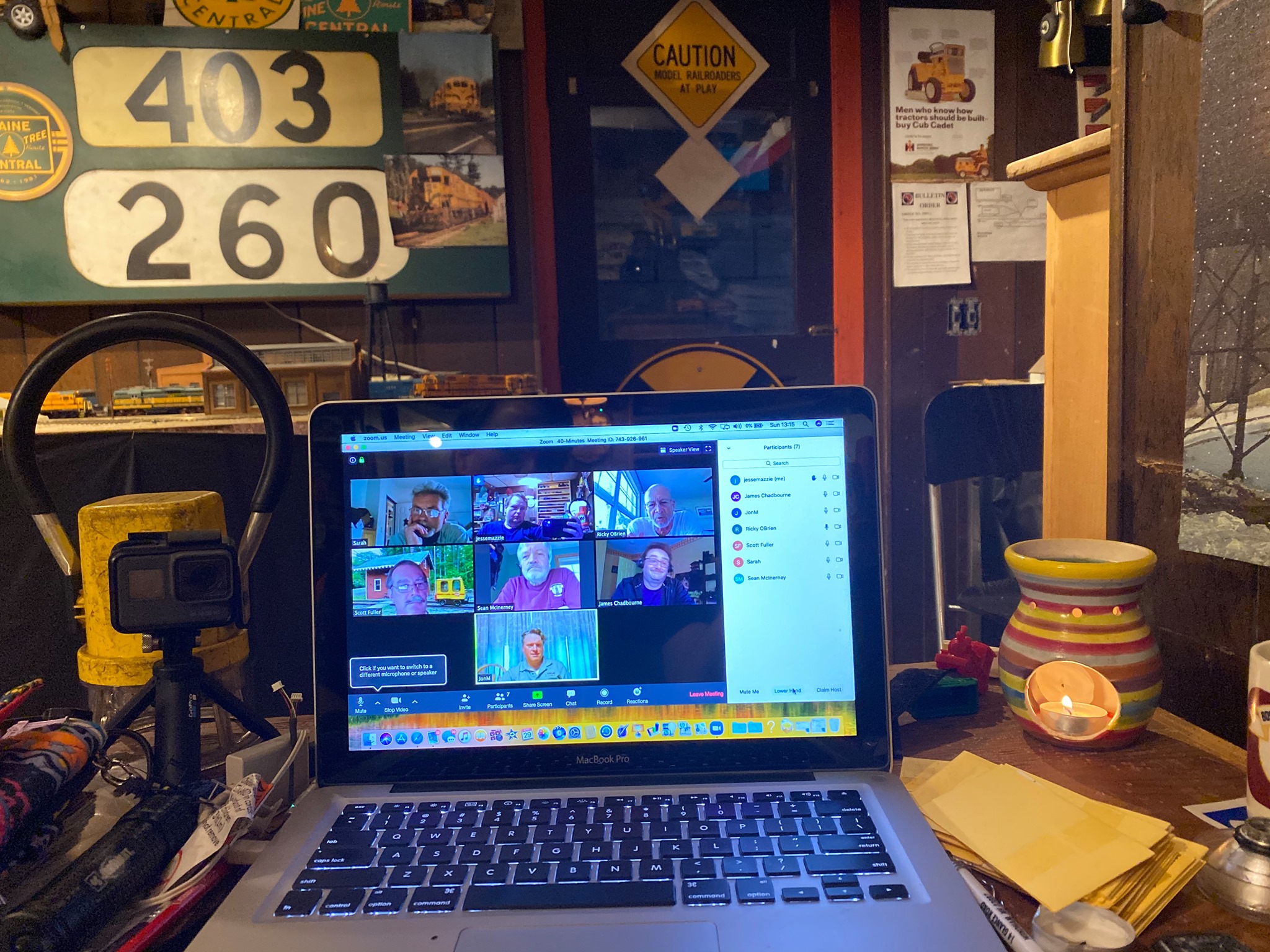 (March 29, 2020)
A few club members gathered in an impromptu teleconference meeting today. The effort was to test if the club could use this method to conduct some business during the governors request to stay at home until 4 May during the virus outbreak. The Board of Directors will test this a bit more and decide if they might want to use it in place of our April meeting which has been cancelled. It seemed to be a great way for the BOD to get together and accomplish some tasks that do not require presence at Fernald. Jesse Mazzie photo.
(SPM)
NOTICE: Business Meeting in Tilton has been Cancelled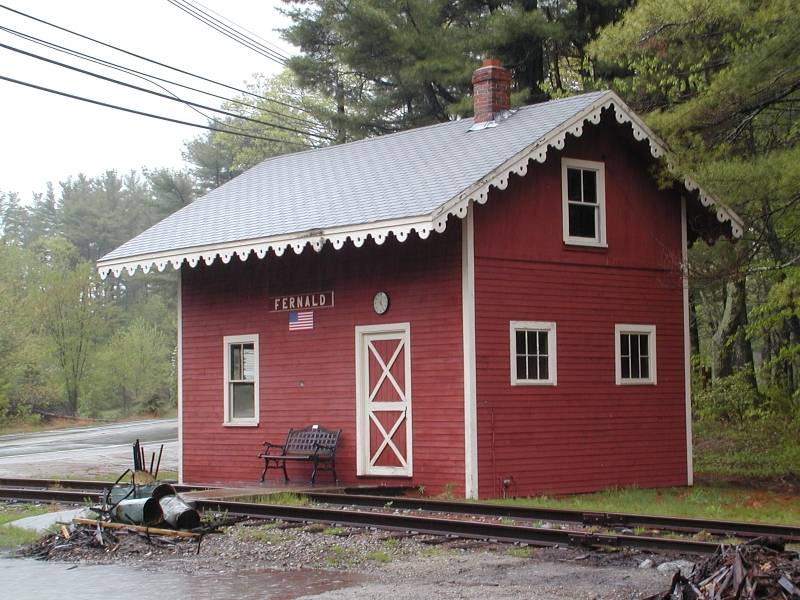 (March 17, 2020)
The Board of Directors in cooperation with State of New Hampshire health authorities have cancelled the business meeting that was to be held at the Tilton Freight House. At this time, the BOD will schedule the annual business meeting on the club's regular April meeting at Fernald. If there are improvements in the health event and restrictions on gatherings are lifted to allow such an activity we will next meet on Saturday, 18 April. We hope all members stay healthy and safe.
(SPM)
Looking for Spring at Fernald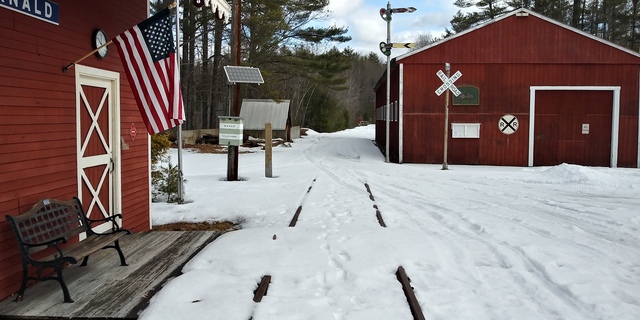 (March 2, 2020)
Spring is coming! Don't forget to mark your calendar for the annual season opener CVRTC Business Meeting on 28 March. Check the Events page for details on the where and when! (Bruce Stuart photo from early February)
(SPM)
Board of Directors Meeting
(February 29, 2020)
A Leap Year BOD meeting was held at Vice President Jesse Mazzie's home this year. The four hour meeting covered a lot of ground. Decisions about family membership, operation and capital expenditures were covered. Some of these changes are reflected in a new version of the by-laws. The Directors are prepared to explain the results at the Annual Business Meeting on 28 March. Please see the Events page for details on the where and when of this important CVRTC meeting.
(SPM)
More...
See the archives for postings from 2003, 2004, 2005, 2006, 2007, 2008, 2009, 2010, 2011, 2012, 2013, 2014, 2015, 2016, 2017, 2018, 2019 and 2020
---
CVRTC, Inc.
P.O. Box 417
Wolfeboro Falls, NH 03896