Cotton Valley Rail Trail Club, Inc.

Established in 1992
NARCOA Affiliate Club since 2014

LEGAL NOTICE: Operation of railway equipment, including motorcars, is governed by Federal, State and Railroad authorities. All rail property is owned by someone. Operation of any equipment on or around railroad property is only permitted with permission of the property owner or leasor. CVRTC will assist local, State, and Federal authorities in prosecuting illegal operators of railway equipment. Railway motorcar organizations now exist in most parts of the world. Please contact one of your local organizations. They have access to rail property, equipment information and SAFETY information. They are always looking to promote the hobby/sport and would love to have your help.

The Cotton Valley Rail Trail Club is an association of railway motorcar owners dedicated to performing volunteer right-of-way and rail trail maintenance in New England.
---
October Meeting at Fernald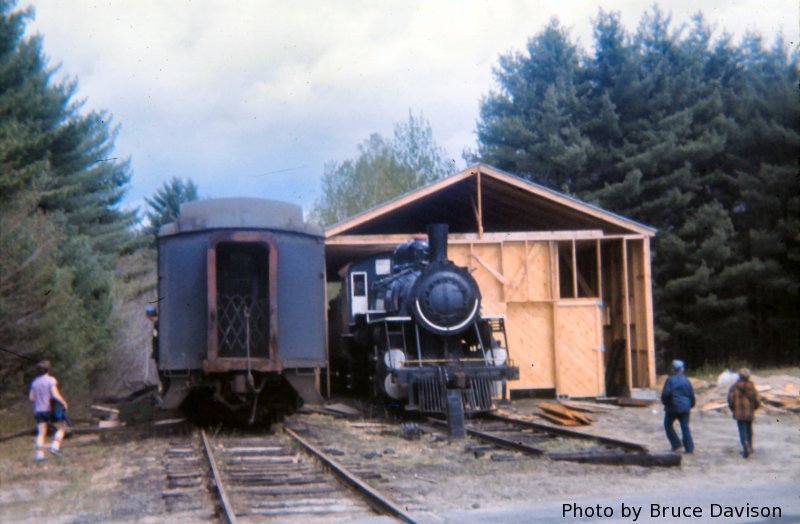 (October 27, 2018) Due to a reschedule of the October business meeting AND very heavy rains along with all the flash flood warnings, attendance was understandably low at the October business meeting at Fernald. Instead of fixing the broken rail at Moose Point crossing, some of the work typically done at the November meeting was done this Saturday. Our usual winter preparedness drill. We don't have a photo from the meeting so here is one of the enginehouse at Fernald from 1973 near the inception of the Wolfeboro Railroad. (BDS)
Fernald Memorial Garden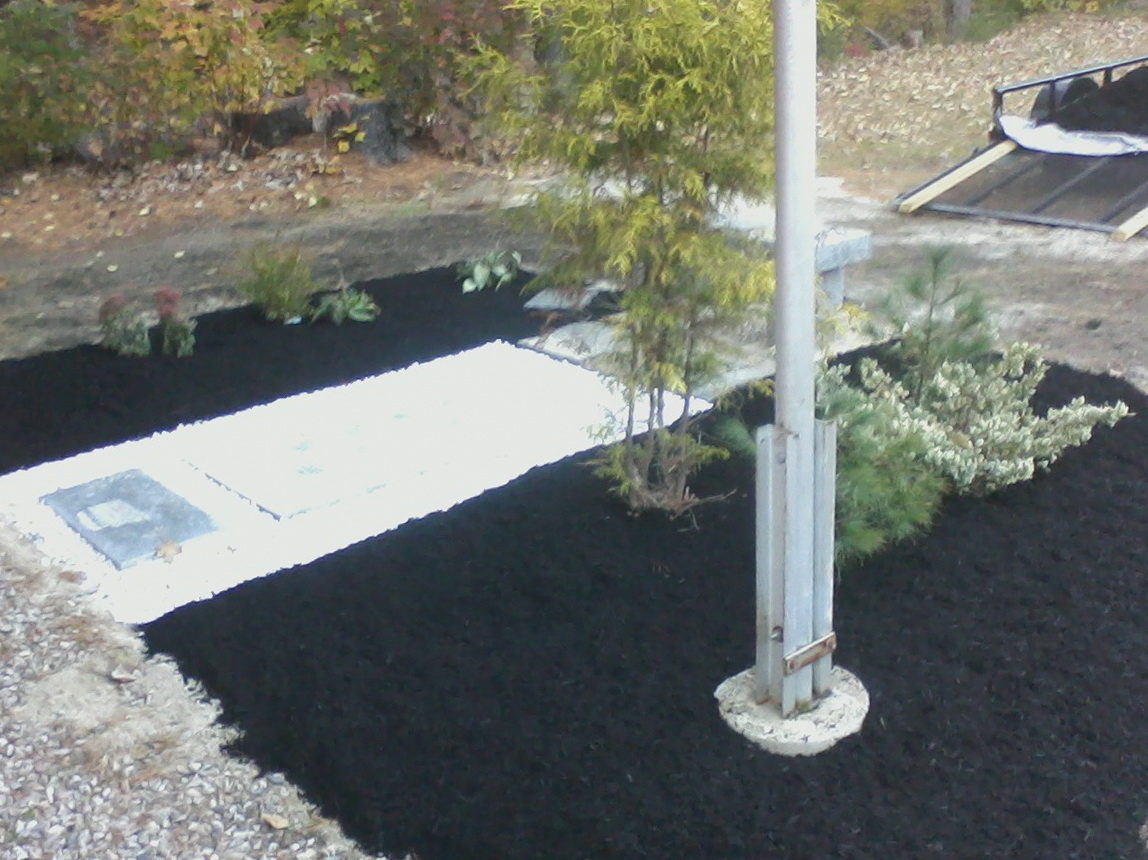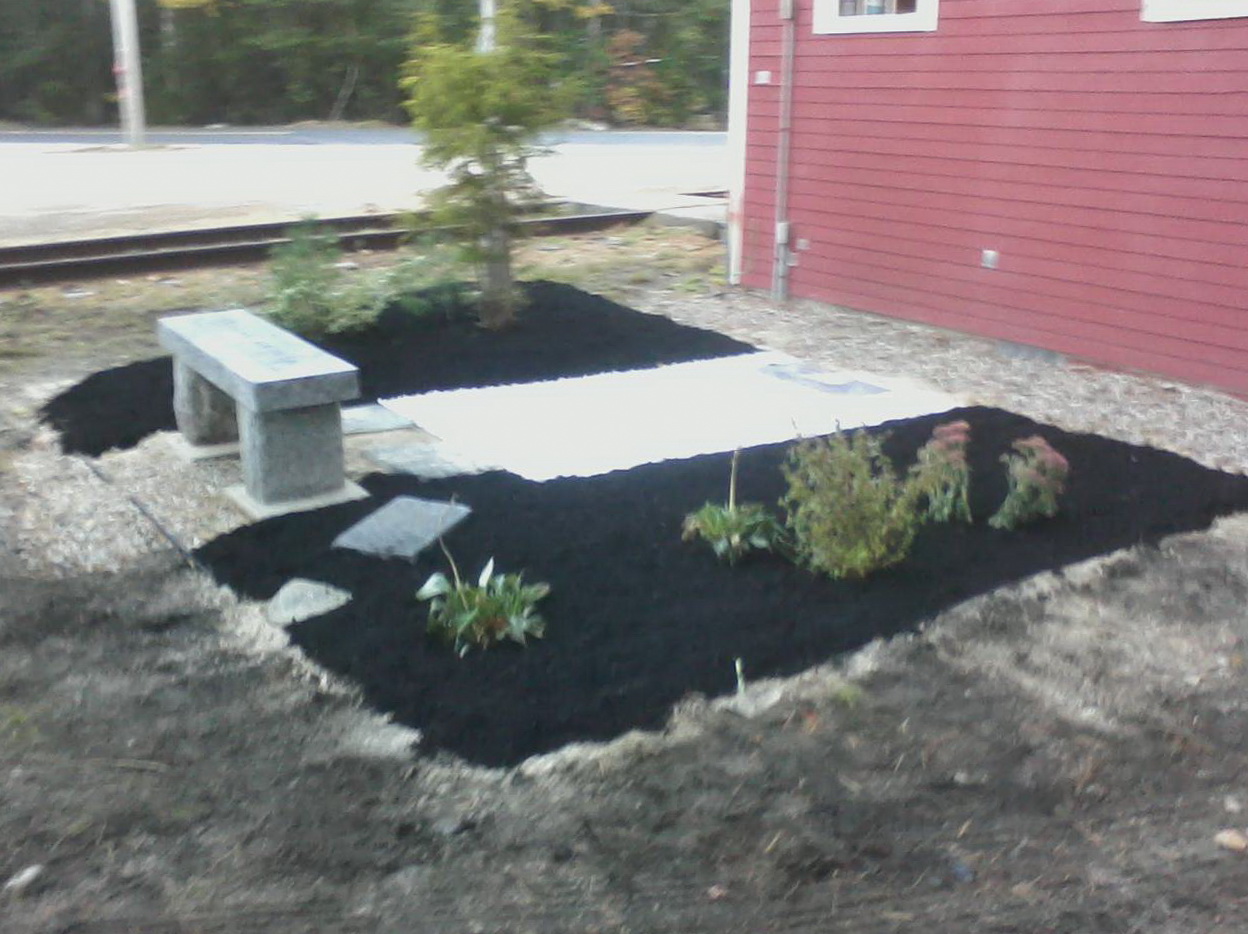 (October 26, 2018) The atrocious weather this fall has prevented many of us from attending the October meeting. It was moved because of a rail event that could not be re-scheduled. An unfortunate side affect to that along with the weather was failing to allow us to see the culmination of Dave Bowles Memorial Garden project. Its beautiful. The thoughtful stonework and flowers will be there to greet us in the Spring. The board would like to thank all those members who assisted Dave with this project for the club. It was the last thing Dave did for the club before his passing. (SPM)
Milford & Bennington Railroad Run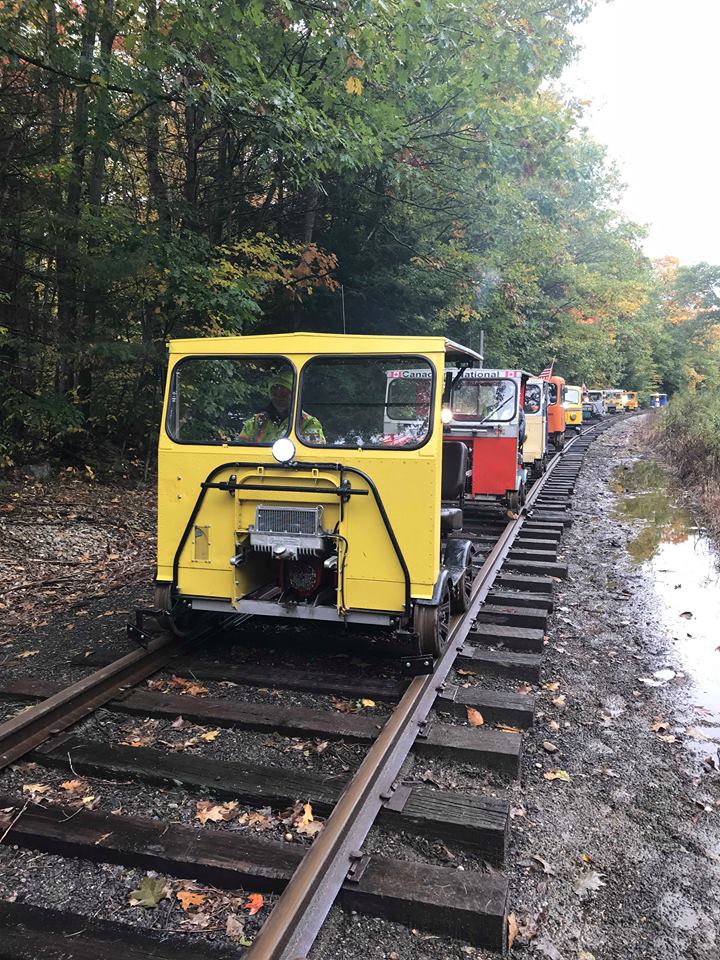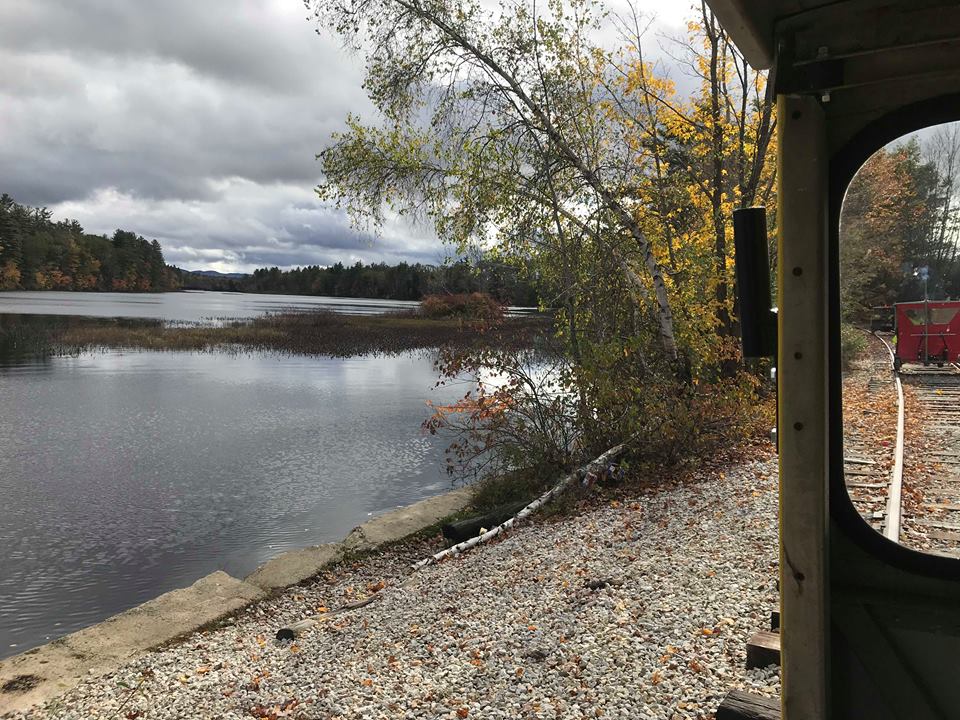 (October 13, 2018) Steve Medlyn reports that the club had a great day on the rails at the Milford & Bennington RR Saturday. From the "feed bag" put on by the Greenfield Historical Society to all the great views to Bennington and back, it was a fun day for all. Thanks to all the participants for a safe and beautiful ride. Thank you for hosting Steve. Please pass along our gratitude to Peter and the RR. Photo credits: Will Scopa. (SPM)
In Memorial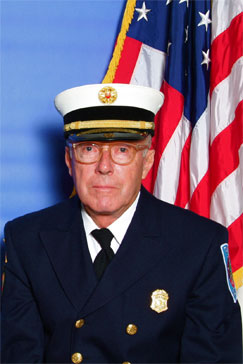 (October 9, 2018) It is with heartfelt sadness that I bring to the membership news of the passing of Dave Bowles. Dave always made it a point to be at any important event or lend a hand with club activities. Whether it was cutting down the trees that surrounded Fernald Station, moving the clubs tractor to my house for repair, using his background as a civil engineer or using his experience with the Veterans Cemetery in helping with the CVRTC Memorial Garden. David wanted to be a part of it all. He was extremely involved with the snowmobile club and several other entities that embraced his involvement. He was very committed to anything and everything. Dave was 84. He didn't believe in slowing down and could be methodical in his explanation of his thoughts on a project. I'll miss those thoughts now. I will apprise the membership of any service and dates. Both David and Mrs. Bowles are, and have been very involved with their church. Rest in Peace David. (BDS)
More...
See the archives for postings from 2003, 2004, 2005, 2006, 2007, 2008, 2009, 2010, 2011, 2012
Warning: date(): It is not safe to rely on the system's timezone settings. You are *required* to use the date.timezone setting or the date_default_timezone_set() function. In case you used any of those methods and you are still getting this warning, you most likely misspelled the timezone identifier. We selected the timezone 'UTC' for now, but please set date.timezone to select your timezone. in /home/19/72/2917219/web/index.php on line 177
, 2013, 2014, 2015, 2016, 2017 and 2018
---
CVRTC, Inc.
P.O. Box 417
Wolfeboro Falls, NH 03896