Cotton Valley Rail Trail Club, Inc.

Established in 1992
NARCOA Affiliate Club since 2014

LEGAL NOTICE: Operation of railway equipment, including motorcars, is governed by Federal, State and Railroad authorities. All rail property is owned by someone. Operation of any equipment on or around railroad property is only permitted with permission of the property owner or leasor. CVRTC will assist local, State, and Federal authorities in prosecuting illegal operators of railway equipment. Railway motorcar organizations now exist in most parts of the world. Please contact one of your local organizations. They have access to rail property, equipment information and SAFETY information. They are always looking to promote the hobby/sport and would love to have your help.

The Cotton Valley Rail Trail Club is an association of railway motorcar enthusiasts dedicated to preserving motorcar history and right-of-way maintenance through active operation and stewardship.
---
Seashore Trolley Museum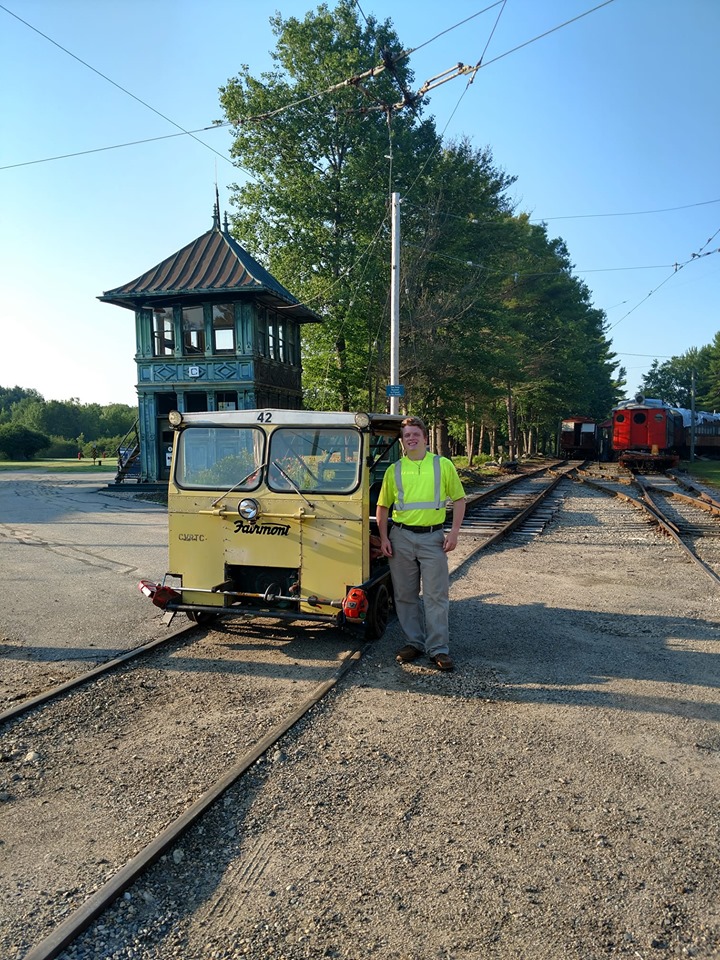 (14 July 2019) On Sunday, Jon and David headed over for another early morning. Repeating what worked before, they got two hours of cutting done, before meeting the Inspection Crew at Talbott Park. David learned how to apply grease to the insides of the trolley rail. After following the trolley back and setting-off, the guys rode the first revenue run and chatted with the crew about future cutting.

Pictured; David stands next to TC-42 at the Library Crossing, in front of Tower C. (JWM)
Seashore Trolley Museum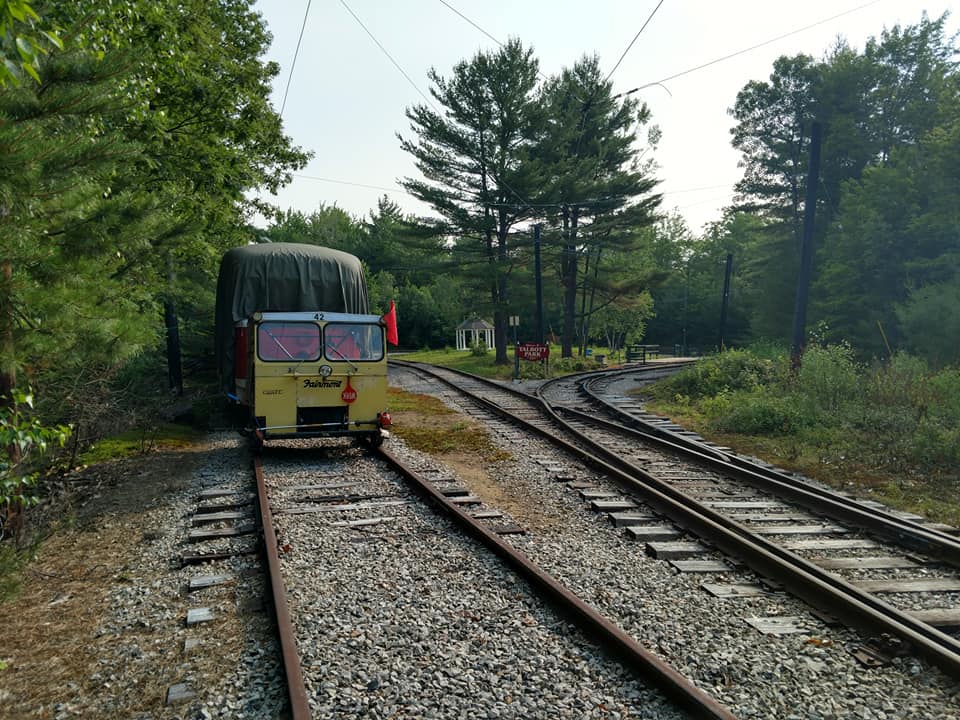 (5 July 2019) A year ago, Jon visited the Seashore Trolley Museum and noted that branches were touching or nearly touching in several places, potentially damaging their finely restored equipment. This was certainly an issue that Jon, and the Cotton Valley membership, has expertise in.

On Friday, Jon headed over for an early morning, getting several hours of cutting done before backing into the Biddeford Spur, and waiting for the inspection trolley to come out to the Talbott Park loop. Jon would then follow it back to the Vistor Center.

It's great to be able to leverage the Club's expertise and help out the short lines and heritage railroads in New England. (JWM)
New England Southern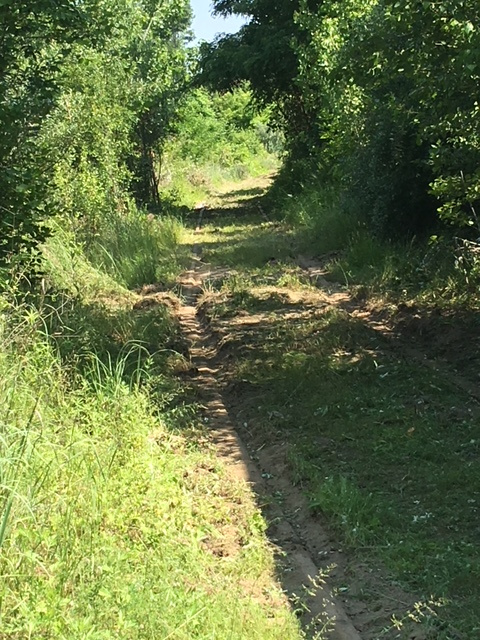 (4-5 July 2019) Jon and Clif could almost be called the "Minute Men of Weed Whackers". Juggling schedules at the last minute, and over the holiday, they were able to help clear around signal cabinets and a customer siding in Concord. Clif's photo shows the forrest tunnel! (JWM)
New England Southern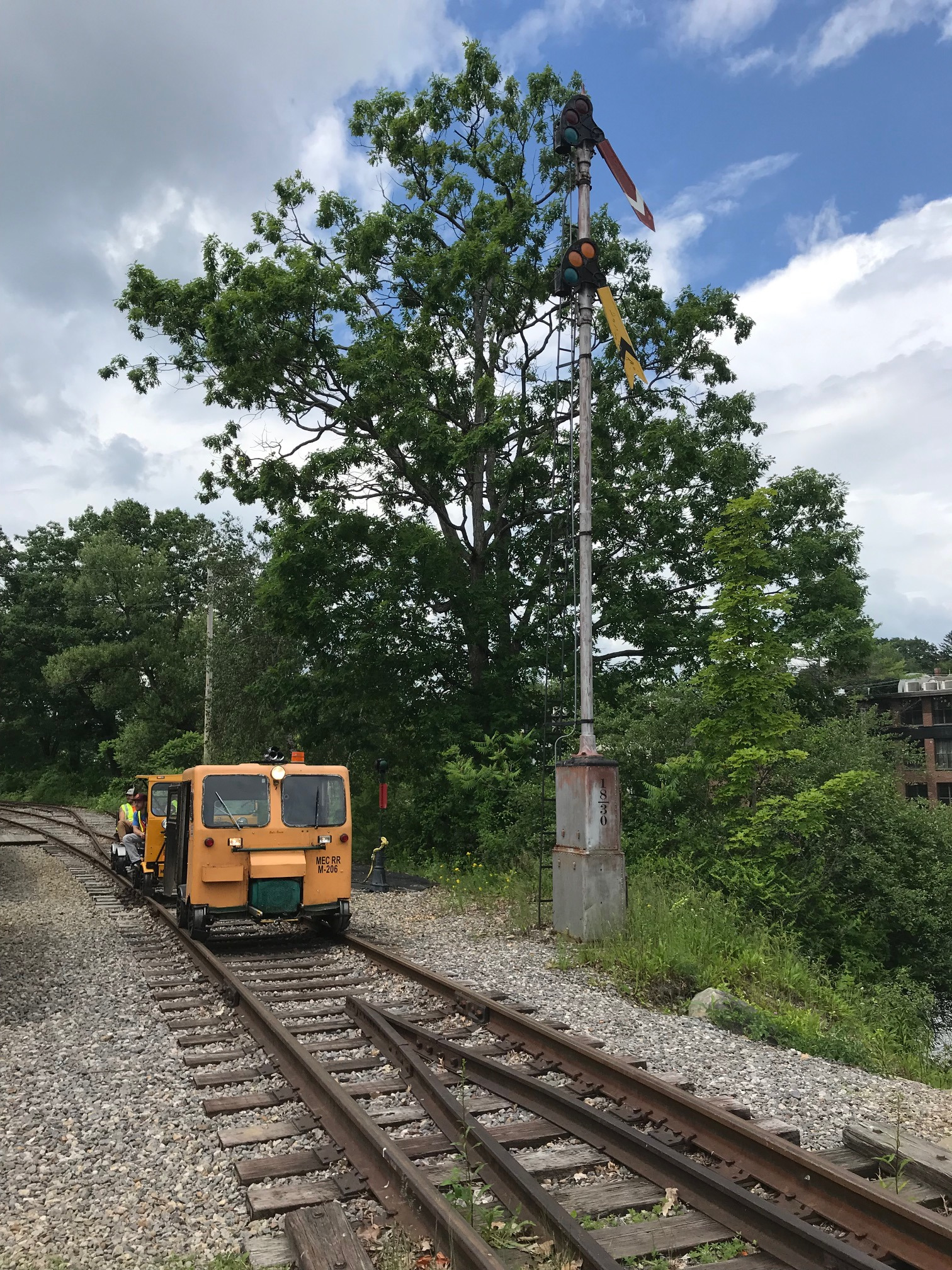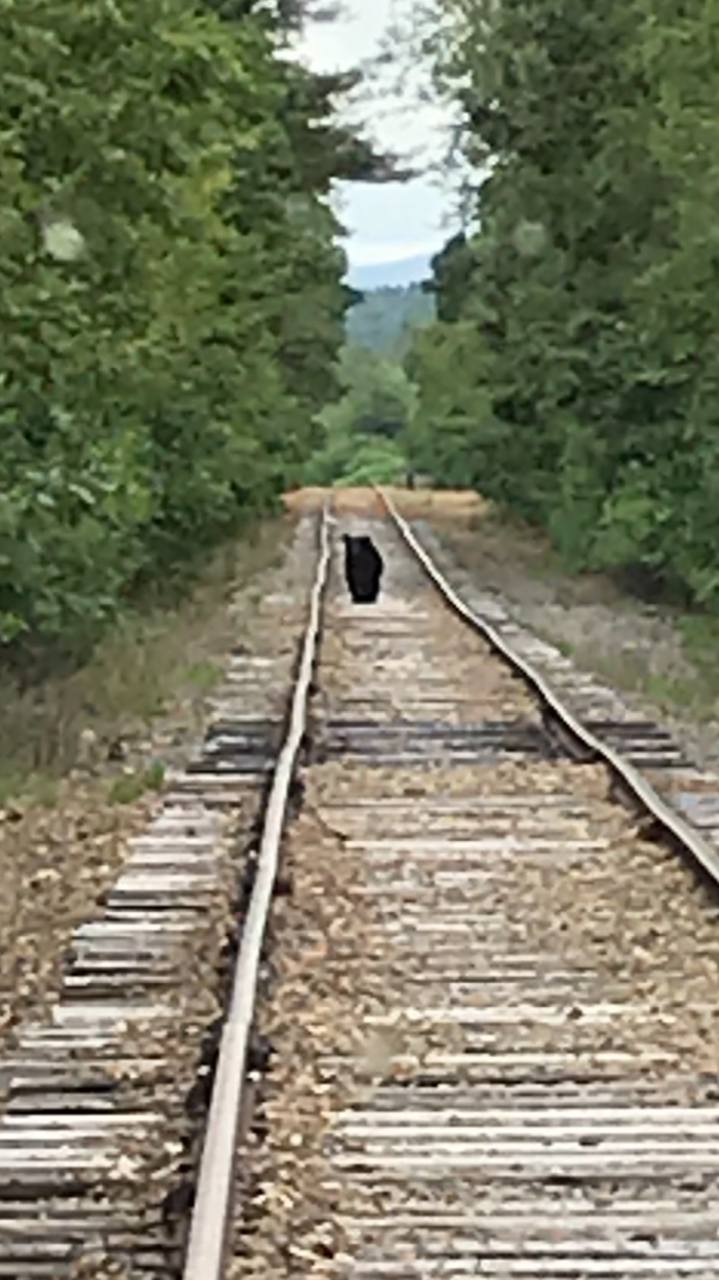 (30 June 2019) On Sunday Jesse, Chris and Pete patrolled New England Southern on a shakedown run before the NEREX Vermont run. Other than stopping for a black bear it was an uneventful and safe run. (JM)
More...
See the archives for postings from 2003, 2004, 2005, 2006, 2007, 2008, 2009, 2010, 2011, 2012, 2013, 2014, 2015, 2016, 2017, 2018 and 2019
---
CVRTC, Inc.
P.O. Box 417
Wolfeboro Falls, NH 03896