Cotton Valley Rail Trail Club, Inc.

Established in 1992
NARCOA Affiliate Club since 2014

LEGAL NOTICE: Operation of railway equipment, including motorcars, is governed by Federal, State and Railroad authorities. All rail property is owned by someone. Operation of any equipment on or around railroad property is only permitted with permission of the property owner or leasor. CVRTC will assist local, State, and Federal authorities in prosecuting illegal operators of railway equipment. Railway motorcar organizations now exist in most parts of the world. Please contact one of your local organizations. They have access to rail property, equipment information and SAFETY information. They are always looking to promote the hobby/sport and would love to have your help.

The Cotton Valley Rail Trail Club is an association of railway motorcar owners dedicated to performing volunteer right-of-way and rail trail maintenance in New England.
---
New England Southern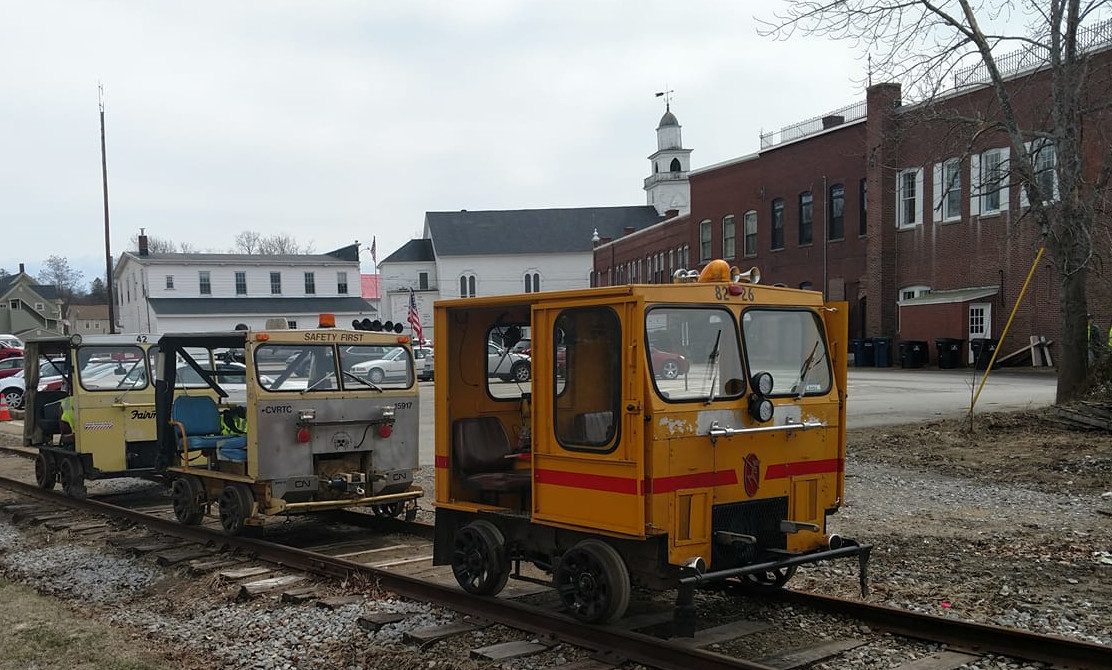 (13 April 2019) Opening day for the New England Southern Railroad, and the White Mountain Branch! Jon and his crew of Hayden, Collin, Sam, Leroy, Nick, Scott, and guests patrolled 40 miles round trip, clearing the winter's damage. To their surprise, very little storm cleanup was needed. Our patrol did uncover several issues that we reported to the Track Department; they'll get out before trains start running.
It's great to be back on the rails, and more importantly, working safely and professionally with local railroads. (JWM)
Board of Directors Meeting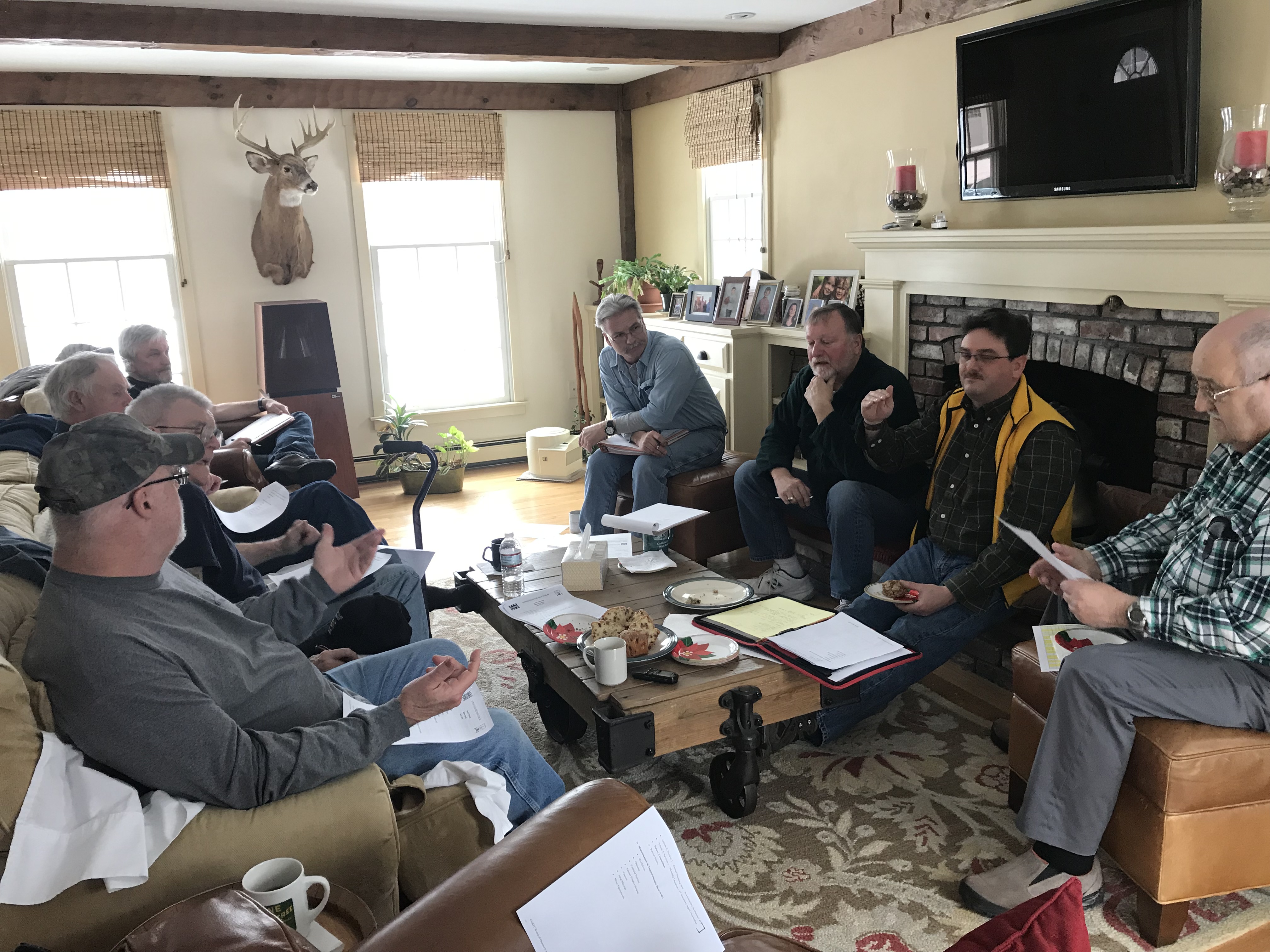 (March 6, 2019) The Board of Directors met this past Saturday, 2 March. Treasurer Dave Kotsonis & wife Nancy were kind enough to host the gathering. In attendance were President Bruce Stuart, Vice President Jesse Mazzie, Secretary James Chadborne, Directors Leroy Tripp Sr, Russ Hoyt, Clif Mills and members Sam Plourde and Sean McInerney and of course, Dave Kotsonis. We will post the highlights on the club's Yahoo group soon. Photo: Jesse Mazzie. (SPM)
Season Opener Business Meeting at the Merrimack Valley Railroad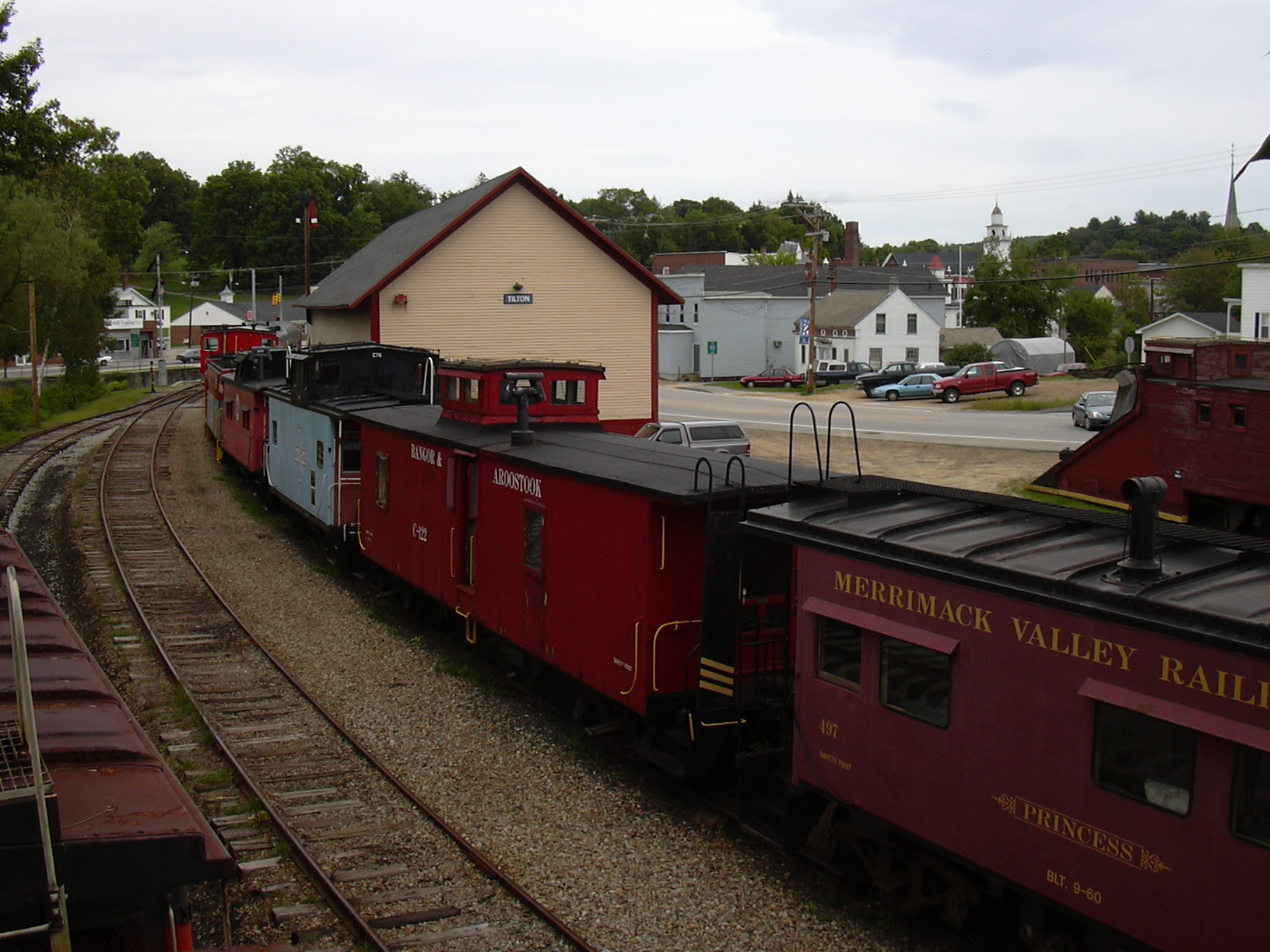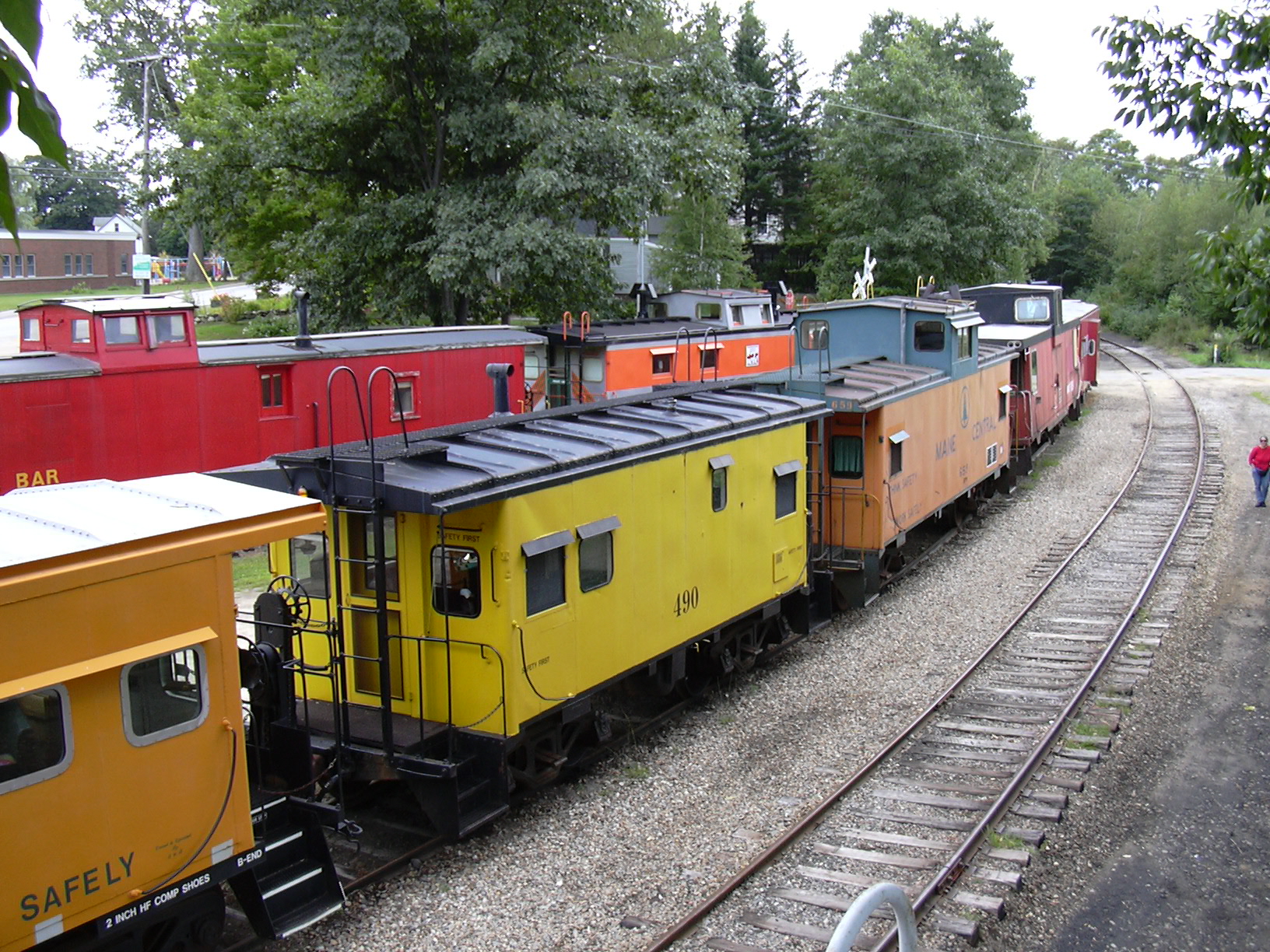 (January 5, 2019) The board has moved to a new venue this year and scheduled the annual season opener business meeting at the Merrimack Valley Railroad Freight House in Northfield, NH. It is on Saturday, 30 March at 10:00AM. See the Events page for location details and Google map links. For the Boston & Maine Railroad fans in the club, this property was once the freight house for Tilton, NH. The Tilton station, located on the opposite side of the river (now the bank parking lot) was razed in the late 1950's. It is also the home of the Caboose Train. The club will be offering coffee and juice along with donuts and pastries. Please feel free to bring a baked good to share. The doors will open at 9:00 AM and the meeting will start at 10:00. The board is putting together the agenda now so please send any items that you would like to see covered. (SPM)
October Meeting at Fernald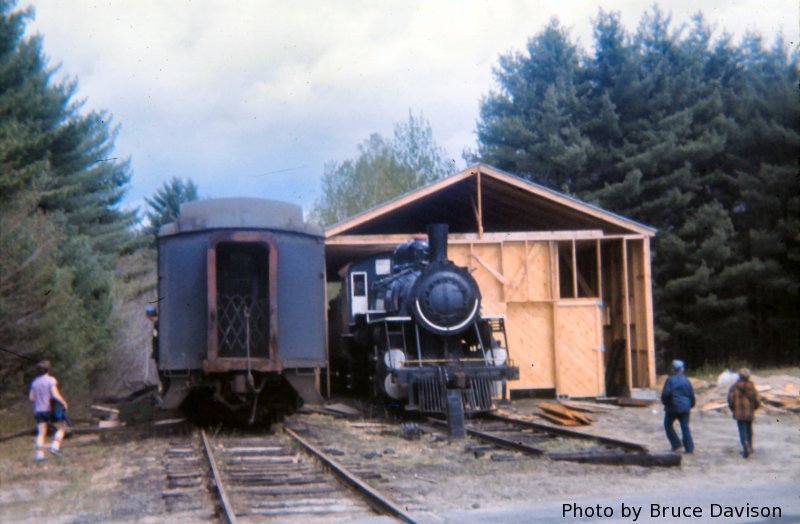 (October 27, 2018) Due to a reschedule of the October business meeting AND very heavy rains along with all the flash flood warnings, attendance was understandably low at the October business meeting at Fernald. Instead of fixing the broken rail at Moose Point crossing, some of the work typically done at the November meeting was done this Saturday. Our usual winter preparedness drill. We don't have a photo from the meeting so here is one of the enginehouse at Fernald from 1973 near the inception of the Wolfeboro Railroad. (BDS)
More...
See the archives for postings from 2003, 2004, 2005, 2006, 2007, 2008, 2009, 2010, 2011, 2012, 2013, 2014, 2015, 2016, 2017, 2018 and 2019
---
CVRTC, Inc.
P.O. Box 417
Wolfeboro Falls, NH 03896