Cotton Valley Rail Trail Club, Inc.

Established in 1992
NARCOA Affiliate Club since 2014

LEGAL NOTICE: Operation of railway equipment, including motorcars, is governed by Federal, State and Railroad authorities. All rail property is owned by someone. Operation of any equipment on or around railroad property is only permitted with permission of the property owner or leasor. CVRTC will assist local, State, and Federal authorities in prosecuting illegal operators of railway equipment. Railway motorcar organizations now exist in most parts of the world. Please contact one of your local organizations. They have access to rail property, equipment information and SAFETY information. They are always looking to promote the hobby/sport and would love to have your help.

The Cotton Valley Rail Trail Club is an association of railway motorcar owners dedicated to performing volunteer right-of-way and rail trail maintenance in New England.
---
Annual Business Meeting
(10 January 2018) The board has scheduled the annual annual business meeting for: Sunday, 11 March at 10:00am. The meeting will be held at the same location as last year: Lake Shore Park, 2600 Lake Shore Road, Gilford, NH. For the Boston & Maine Railroad fans, this property was once owned by the B&M and sold lakeside cottage lots to the employees. The original ROW and Lake Shore Park depot (heavily modified) can still be easily seen. The board will be offering coffee and juice along with donuts and pastries. Please feel free to bring a baked good to share. The doors will open at 9:00 AM and the meeting will start at 10:00. The board is putting together the agenda now so please send any items that you would like to see covered. (JWM)
Bill Wheeler
(17 December 2017) Bruce Stuart reports that long time member Bill Wheeler has passed this weekend. Bill has been a member of CVRTC since 1994. For many of our current members, they might not have had the opportunity to have met Bill or to have seen him around the engine house. But, there was a time before contending with some health issues, Bill was an absolute staple in the ranks of CVRTC. (JWM)
New England Southern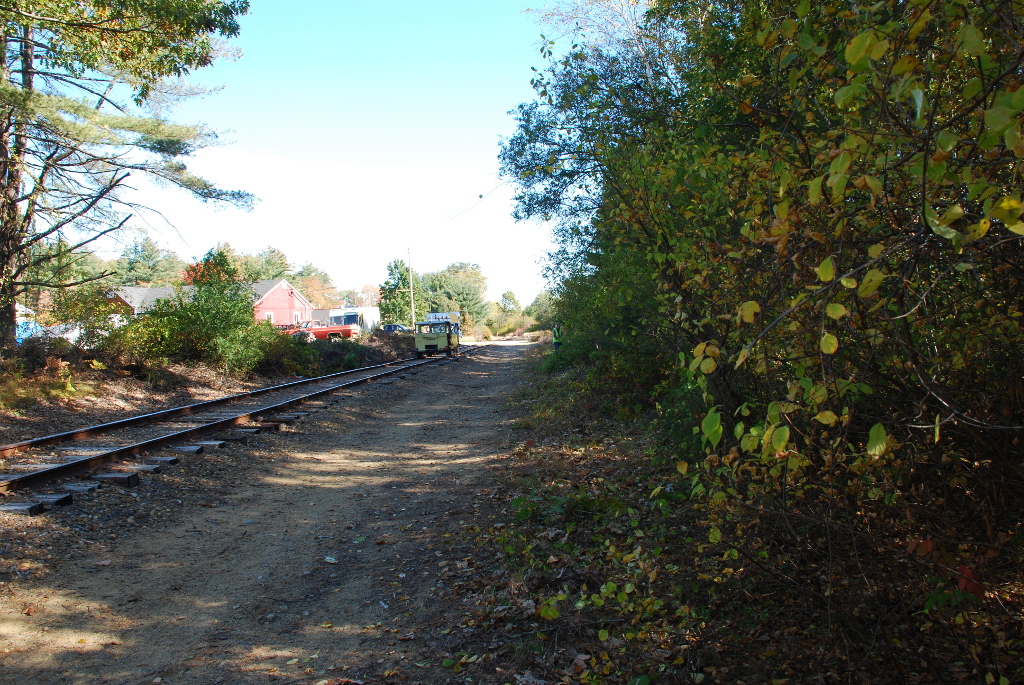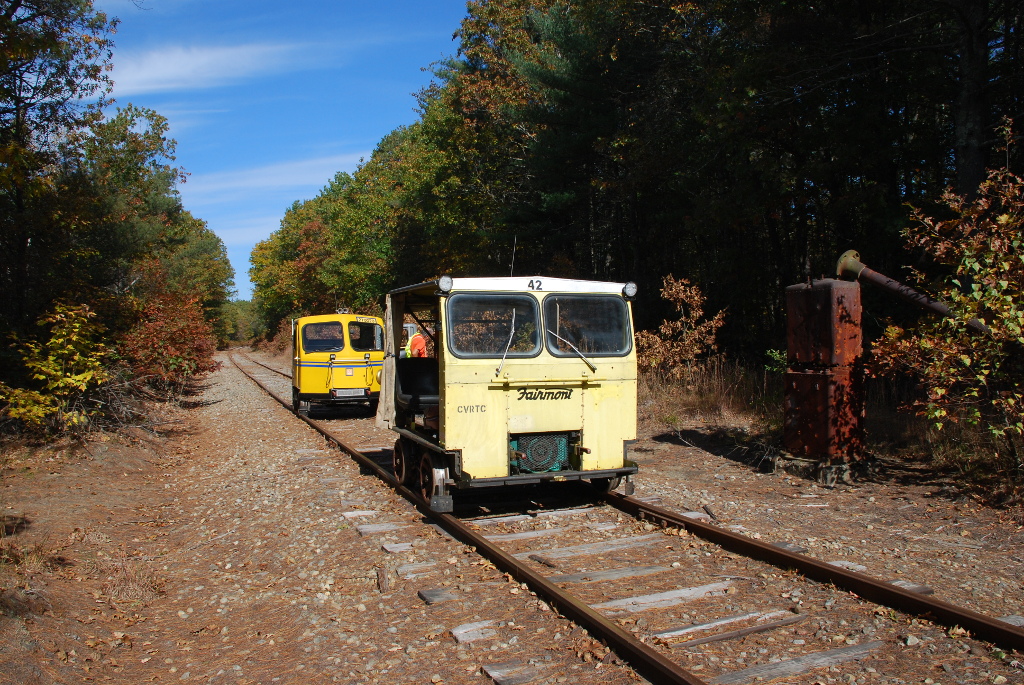 (21 & 22 October 2017) It's been a busy month on the New England Southern Railroad, as they're taking advantage of the cool fall days to get track work projects done. Our members have been helping out with pulling spikes, and sorting tie plates. On the left, Jon and Clif start cutting on the right-of-way near Manville Road, the State will be dumping the old fill in this area. On the right, Norm and Jon have finished bringing good tie plates to Canterbury, and have patrolled down to "Overlook" to keep track on the river's erosion. Thanks to everyone who has been helping out! (JWM)
Clearing the Trail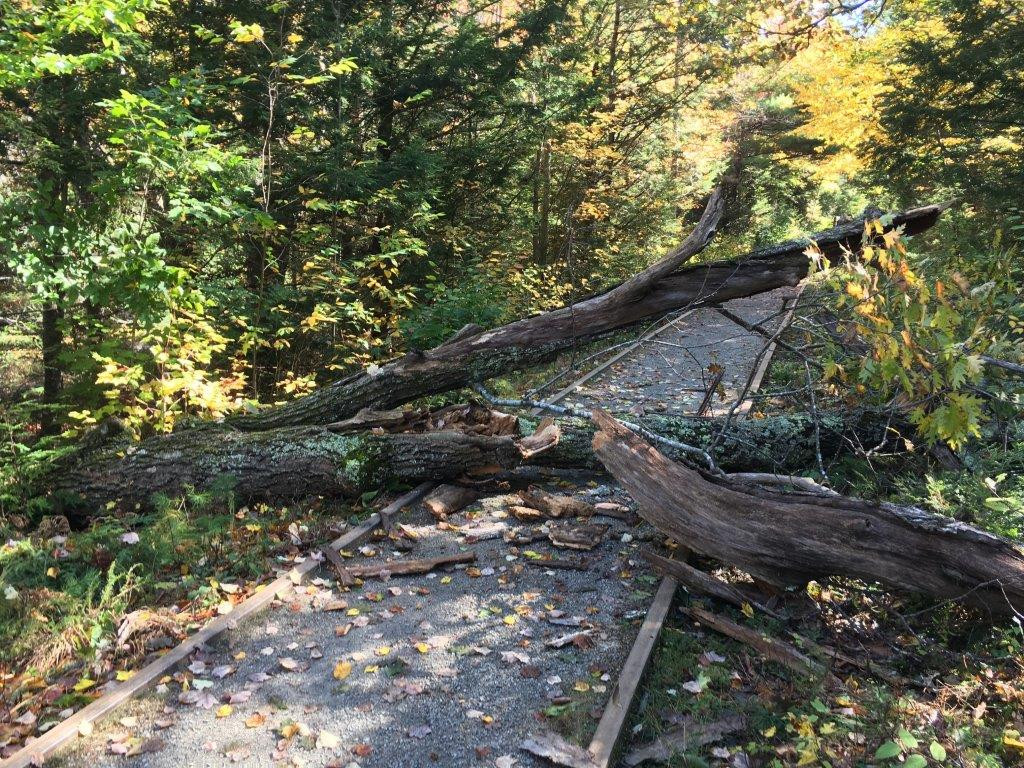 (12 October 2017) The Thursday Gang has been out patrolling the line, and keeping it open for everyone to enjoy. To left, we see a large a tree that came down, blocking the corridor. Dave reports that the guys spent a half hour with a chain saw, cutting up the tree and clearing the trail. (JWM)
More...
See the archives for postings from 2003, 2004, 2005, 2006, 2007, 2008, 2009, 2010, 2011, 2012, 2013, 2014, 2015, 2016, 2017 and 2018
---
CVRTC, Inc.
P.O. Box 417
Wolfeboro Falls, NH 03896