Cotton Valley Rail Trail Club, Inc.

Established in 1992
NARCOA Affiliate Club since 2014

LEGAL NOTICE: Operation of railway equipment, including motorcars, is governed by Federal, State and Railroad authorities. All rail property is owned by someone. Operation of any equipment on or around railroad property is only permitted with permission of the property owner or leasor. CVRTC will assist local, State, and Federal authorities in prosecuting illegal operators of railway equipment. Railway motorcar organizations now exist in most parts of the world. Please contact one of your local organizations. They have access to rail property, equipment information and SAFETY information. They are always looking to promote the hobby/sport and would love to have your help.

The Cotton Valley Rail Trail Club is an association of railway motorcar enthusiasts dedicated to preserving motorcar history and right-of-way maintenance through active operation and stewardship.
---
Conway Scenic Railroad Excursion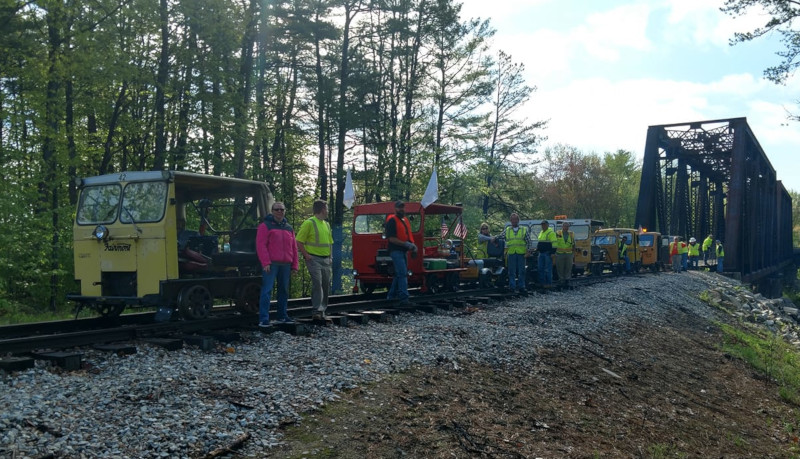 (26 May 2019) CVRTC Members enjoyed a great day on the former Maine Central Mountain Division, in exchange for their efforts over the last year. Jon and Hank did a great job piloting the group, and the weather couldn't have been much better. We started our day, setting on Redstone, then backing down to the Saco River bridge. From there, we headed West, clearing Mountain Junction, and backing into North Conway. Track permit in hand, we headed to Fayban, making stops in Bartlett and Crawford. (JWM)
May Meeting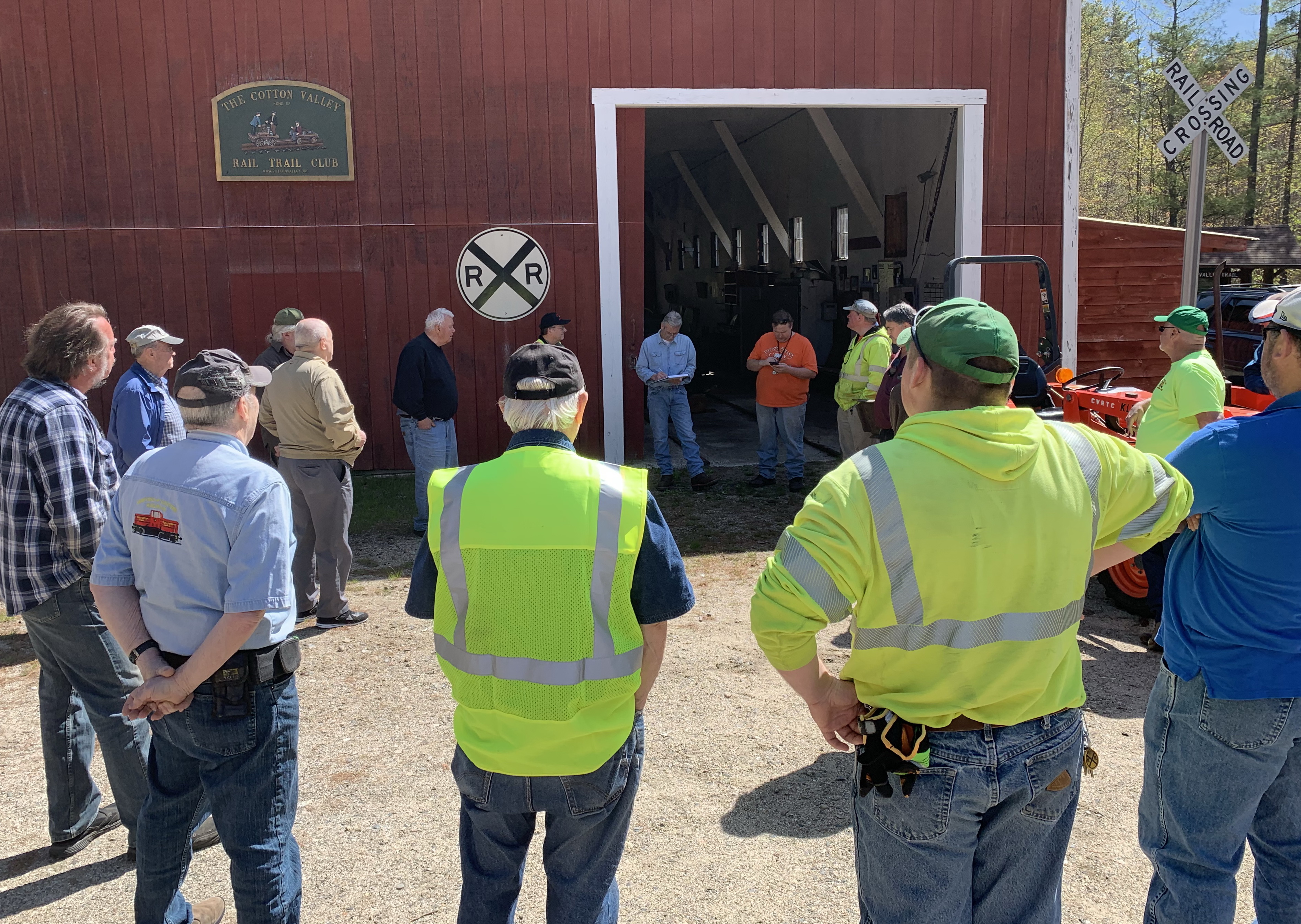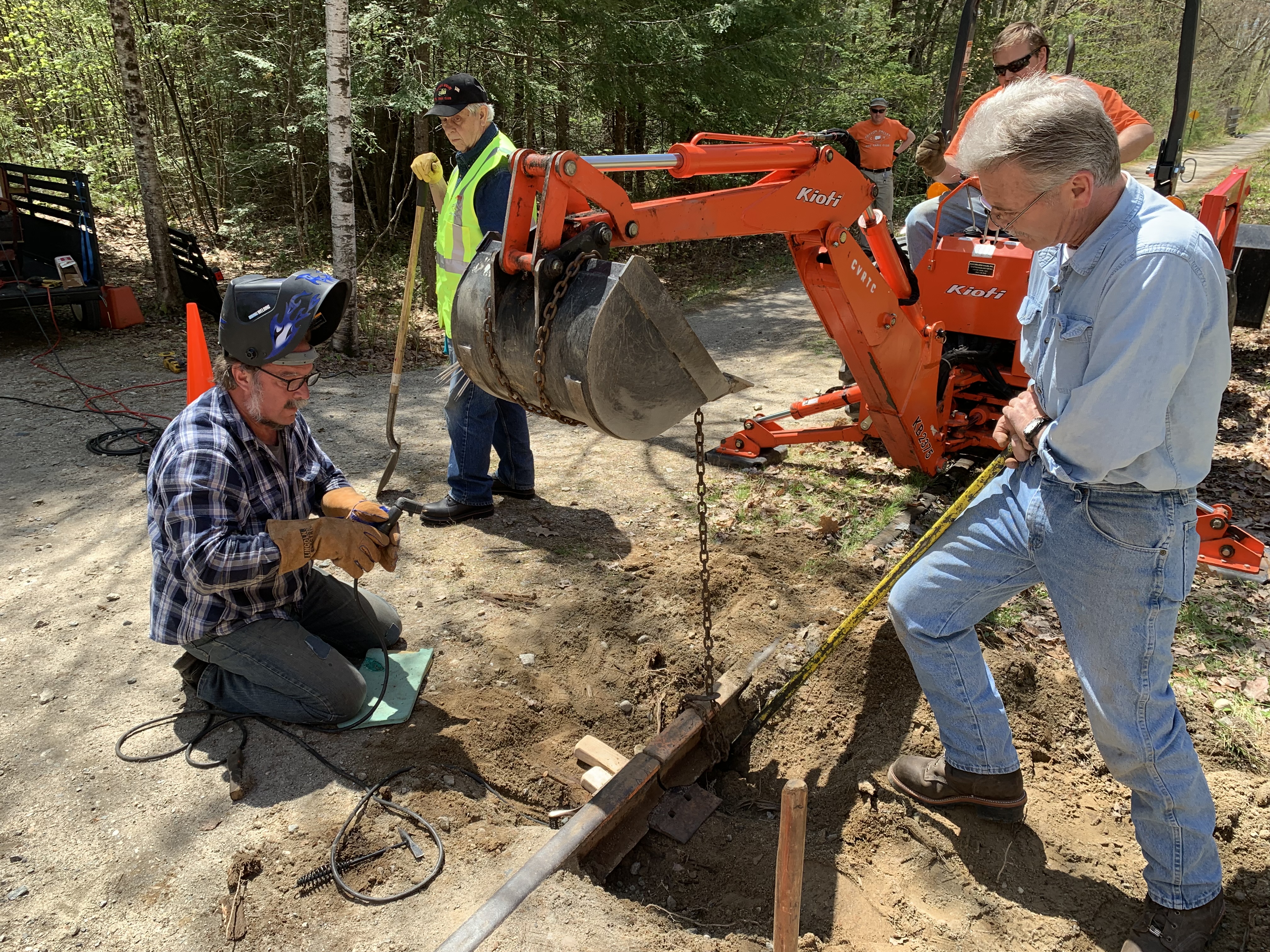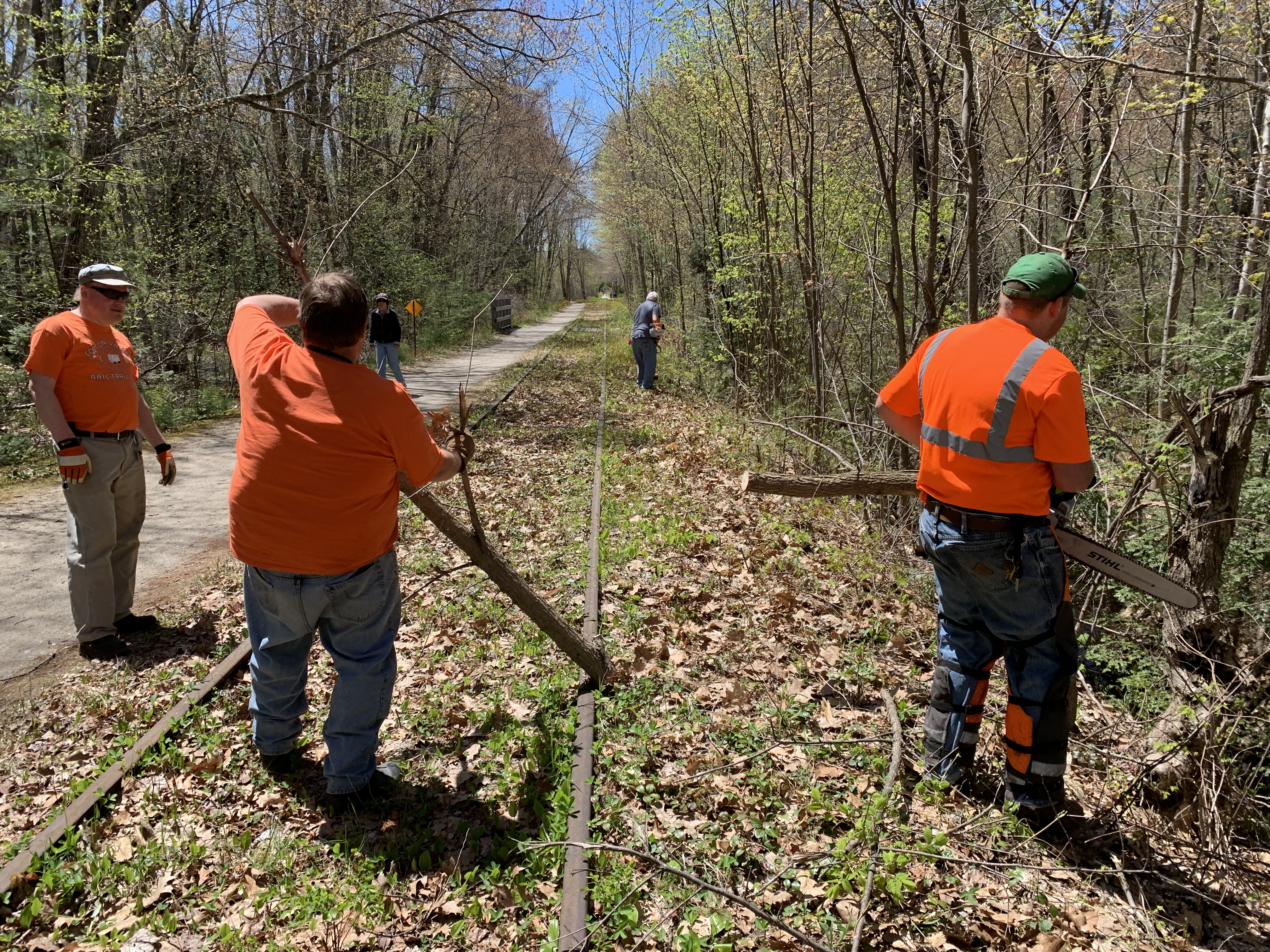 (18 May 2019) Finally a warm and sunny Spring day in New England! The May meeting started at 10:00 PM with a good gathering. After the business meeting the group headed west on the line to the Moose Point Rd. crossing to repair a broken rail. Scott Fuller brought his portable Onan powered welder and Al Dumais had his van full of tools. The club tractor was used to excavate the crossing. It was a busy crossing today as there was a canoe/kayak event on Lake Wentworth. Other members made good use of the time and cleared some winter deadfall. We will need to do a lot of cleanup like this on the line before we deploy the new 7 foot sickle bar. (SPM)
New England Southern / Hobo Railroad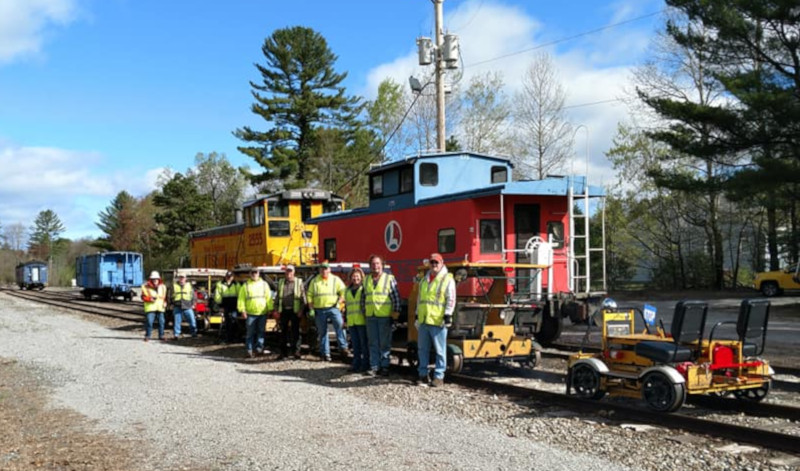 (11 May 2019) Six trackcars, and ten CVRTC members and guests, made up the crew for today's patrol. A big, "THANKS!", to Hayden, Hank, Marty, Sam, Leroy, Clif, James, Kathleen, and Scott for coming out today. The crew seton at Canterbury, and worked north to Lochmere, and then continued up to Winnisquam. The focus of the work to was improve sightlines, and dig out flangeways at crossings. (JWM)
New England Southern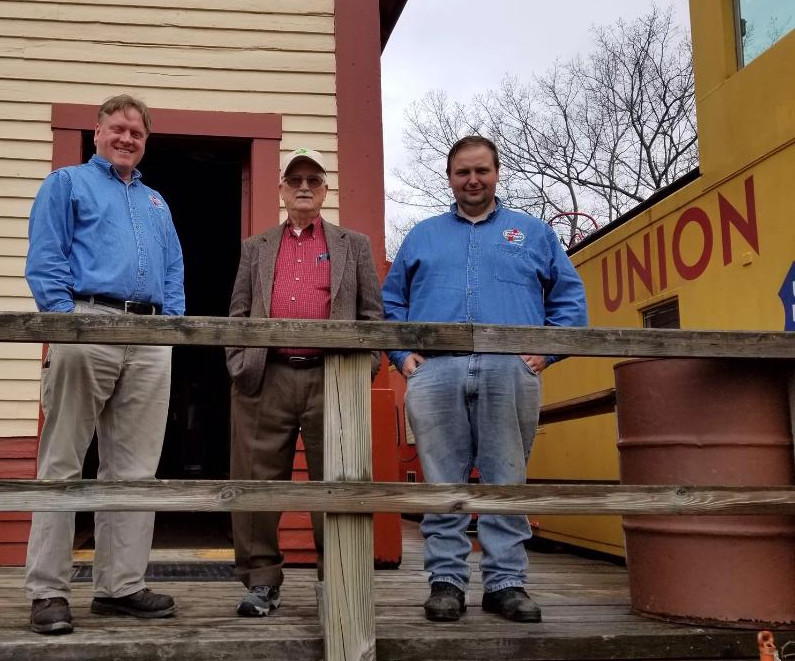 (27 April 2019) New England Southern recently held a memorial luncheon for the former Treasurer, Kenneth Coombs, of NEGS. Several CVRTC members were in attendance. Seen here are Jon Miner and Jesse Mazzie with NEGS owner Peter Deerness at the Merrimack Valley Railroad offices in Northfield. The office is the former Boston, Concord and Montreal freight house for Tilton. (JWM)
More...
See the archives for postings from 2003, 2004, 2005, 2006, 2007, 2008, 2009, 2010, 2011, 2012, 2013, 2014, 2015, 2016, 2017, 2018 and 2019
---
CVRTC, Inc.
P.O. Box 417
Wolfeboro Falls, NH 03896